Time: Thursday Nov 21, 1889
Place: Auschitz, Bohemia, Austria-Hungary (Present-Day Czech Republic)
Details: Audrey's father, Joseph Victor Anthony Ruston (21 November 1889 – 16 October 1980), was a British subject born in Auschitz, Bohemia, Austria-Hungary. He was the son of Victor John George Ruston, of British and Austrian background, and Anna Wels, who was of Austrian origin and born in Kovarce.
Related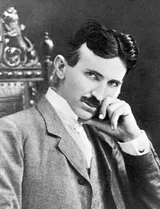 Nikola Tesla-Tesla won Grand Cross of the Order of the White Lion
1937 - Chechoslovakia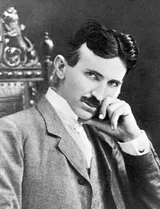 Nikola Tesla-left Gospić for Prague
Jan, 1880 - Prague, Czech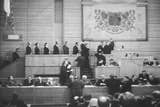 1948 Czechoslovak coup d'état-Nosek illegally Extended His Powers
Feb, 1948 - Prague, Czechia (Then Czechoslovakia)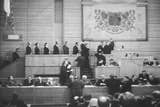 1948 Czechoslovak coup d'état-Beneš Capitulated
Wednesday Feb 25, 1948 - Prague, Czechia (Then Czechoslovakia)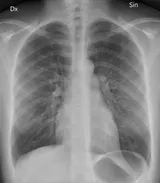 X-ray-A paper about its effect
1889 - Praha, Prague, Czech Republic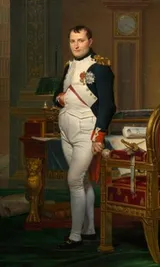 Napoleon-Berlin Decree
Friday Nov 21, 1806 - Berlin, Germany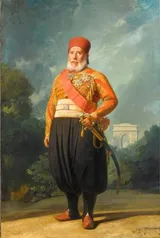 Ibrahim Pasha of Egypt-The Battle of Konya
Wednesday Nov 21, 1832 - Konya, Turkey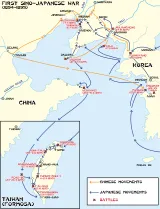 First Sino-Japanese War-Taking the City of Lüshunkou
Wednesday Nov 21, 1894 - Lüshunkou District, Dalian, Liaoning, China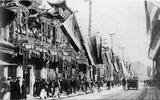 Xinhai Revolution-Organizing The Great Han Shu Northern Military Government
Tuesday Nov 21, 1911 - Guang'an, Sichuan, China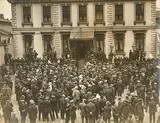 Irish War of Independence-Bloody Sunday
Sunday Nov 21, 1920 - Cork, Ireland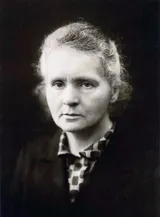 Marie Curie-She Returned home to her Father in Warsaw
1889 - Warsaw, Congress Poland, Russian Empire (Now Poland)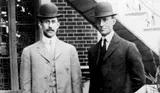 The Wright brothers-The West Side News
Mar, 1889 - Dayton, Ohio, U.S.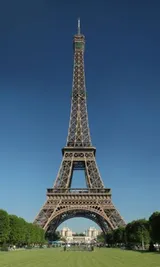 Eiffel Tower-Construction of the cupola
Friday Mar 15, 1889 - Paris, France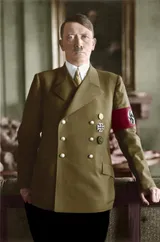 Adolf Hitler-Birth
Saturday Apr 20, 1889 - Braunau am Inn, Austria-Hungary, (Now Austria)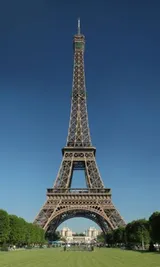 Eiffel Tower-Opened to public
Monday May 6, 1889 - Paris, France