Time: Sunday Jun 26, 2016
Place: Argentina
Details: After the match, Messi, who had missed his penalty in the shootout, announced his retirement from international football. Messi stated, "I tried my hardest. The team has ended for me, a decision made". Following his announcement, a campaign began in Argentina for Messi to change his mind about retiring. He was greeted by fans with signs like "Don't go, Leo" when the team landed in Buenos Aires. President of Argentina Mauricio Macri urged Messi not to quit, stating, "We are lucky, it is one of life's pleasures, it is a gift from God to have the best player in the world in a footballing country like ours... Lionel Messi is the greatest thing we have in Argentina and we must take care of him." Mayor of Buenos Aires Horacio Rodríguez Larreta unveiled a statue of Messi in the capital to convince him to reconsider retirement. On social networks, NoTeVayasLeo became a global trending topic and even a playlist on Spotify. The campaign also continued in the streets and avenues of the Argentine capital, with about 50,000 supporters going to the Obelisco de Buenos Aires on 2 July, using the same slogan.
Related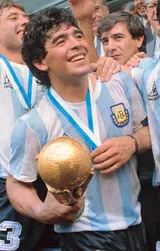 Diego Maradona-Internal bleeding in his stomach
Jan, 2019 - Argentina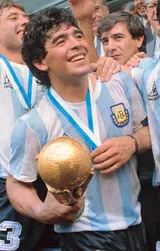 Diego Maradona-Maradona and Villafañe divorced
2004 - Argentina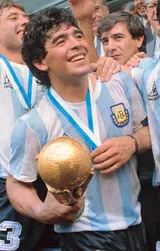 Diego Maradona-Three-round exhibition boxing match for charity
Apr, 1996 - Argentina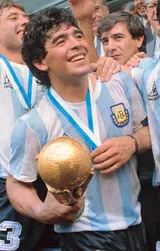 Diego Maradona-Quit drinking and had not used drugs
Tuesday May 8, 2007 - Argentina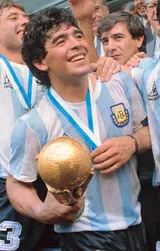 Diego Maradona-AFA announced that its board had unanimously decided not to renew his contract
Tuesday Jul 27, 2010 - Argentina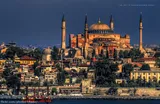 Byzantine Empire-Battle of Köse Dağ
Friday Jun 26, 1243 - Kösedağ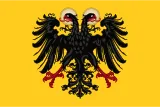 Holy Roman Empire-Matthias became Holy Roman Emperor
Tuesday Jun 26, 1612 - Frankfurt, Germany, Holy Roman Empire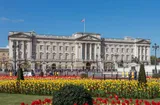 Buckingham Palace-Death of George IV
Saturday Jun 26, 1830 - Windsor Castle, Berkshire, England, United Kingdom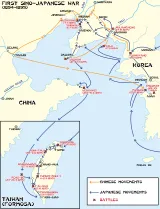 First Sino-Japanese War-Japanesse reform Proposals
Tuesday Jun 26, 1894 - Korea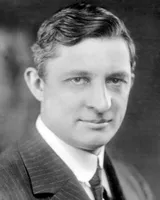 Willis Carrier-Carrier Engineering Corporation
Saturday Jun 26, 1915 - New York, U.S.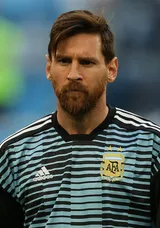 Lionel Messi-Copa America 2016 (Centenario)
Sunday Jun 26, 2016 - MetLife Stadium, East Rutherford, New Jersey, U.S.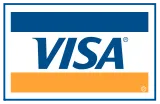 Visa Inc.-Walmart threatened to stop accepting Visa cards in Canada
Jun, 2016 - Canada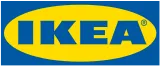 IKEA-IKEA Recalled all Malm dressers
Jun, 2016 - U.S.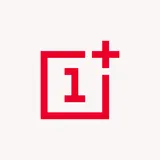 OnePlus-Pulling out of Indonesian market
Jun, 2016 - Indonesia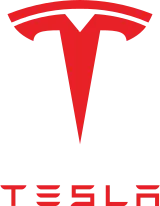 Tesla, Inc.-Tesla opened its first store-within-a-store
Jun, 2016 - Los Angeles, California, U.S.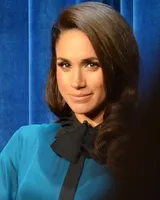 Meghan, Duchess of Sussex-Beginning a relation with Prince Harry
Jun, 2016 - United Kingdom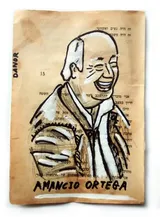 Amancio Ortega-60% of Inditex
2016 - A Coruña, Galicia, Spain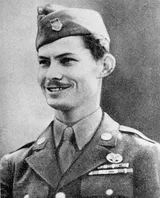 Desmond Doss: Hacksaw Ridge-Hacksaw Ridge
2016 - U.S.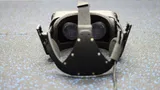 Virtual reality-HTC Vive
2016 - Taoyuan City, Taiwan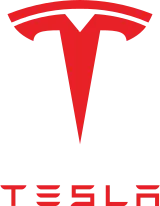 Tesla, Inc.-The world's top selling plug-in car
2016 - U.S.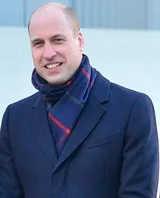 Prince William-Royal ranks
Friday Jan 1, 2016 - London, United Kingdom