Time: Friday Dec 1, 1978
Place: Iran
Details: On 2 December 1978, the Muharram protests began. Named for the Islamic month they began in, the Muharram protests were impressively huge and pivotal. Over two million protesters (many of whom were teenagers organized by the mullahs from the mosques of southern Tehran) took to the streets, crowding Shahyad Square. Protesters frequently went out at night, defying the set curfew, often taking to rooftops and shouting "Allahu-Akbar" (God is Great). According to one witness, many of the clashes on the street had an air of playfulness rather than seriousness, with security forces using "kid gloves" against the opposition (nevertheless, the government reported at least 12 opposition deaths).
Related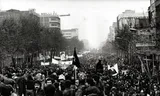 Iranian Revolution-The Iranian Islamic Republic referendum
Thursday Mar 29, 1979 - Iran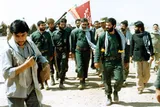 Iran–Iraq War-The cities bombardments ceased
Tuesday Feb 21, 1984 - Iran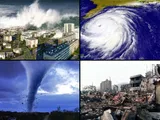 Disasters with highest death tolls-1972 Iran Blizzard
Feb, 1972 - Iran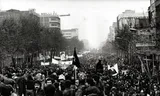 Iranian Revolution-The article "Iran and Red and Black Colonization"
Friday Jan 6, 1978 - Iran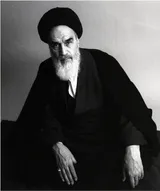 Ruhollah Khomeini-Death
Friday Jun 2, 1989 - Iran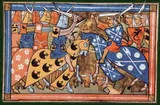 Crusades-Eugene III recently elected pope
Saturday Dec 1, 1145 - Vatican City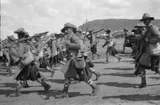 Second Boer War-Many Boers who were dissatisfied with aspects of British administration, in particular with Britain's abolition of slavery
Monday Dec 1, 1834 - South Africa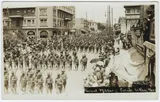 Mexican Revolution-Díaz had ruled Continuously
Monday Dec 1, 1884 - Mexico City, Mexico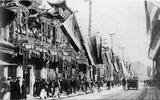 Xinhai Revolution-Zhennanguan Uprising
Sunday Dec 1, 1907 - Guangxi, China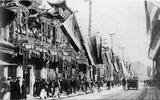 Xinhai Revolution-The United Army Captured Many Strongholds of The Qing Army
Friday Dec 1, 1911 - Jiangsu, China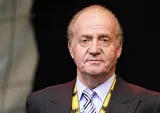 Juan Carlos I-The People ratify on The New Constitution
Wednesday Dec 6, 1978 - Spain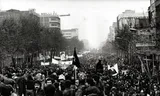 Iranian Revolution-Tasu'a and Ashura marches
Dec, 1978 - Iran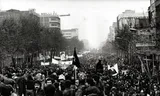 Iranian Revolution-Demoralization of The Army
Sunday Dec 10, 1978 - Lavizan barracks, Tehran, Iran


Atari, Inc.-Nolan Bushnell leaving
Dec, 1978 - California, U.S.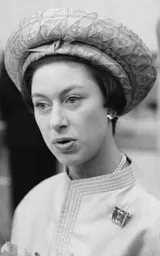 Princess Margaret, Countess of Snowdon-Snowdon married Lucy Lindsay-Hogg
Friday Dec 15, 1978 - England, United Kingdom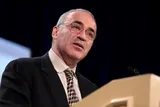 Garry Kasparov-A Turning point in his life
1978 - Minsk, Belarus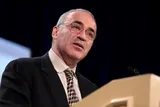 Garry Kasparov-The Soviet Chess Championship
1978 - Soviet Union, (Russia)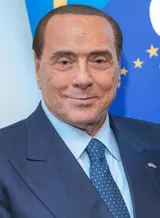 Silvio Berlusconi-Fininvest
1978 - Italy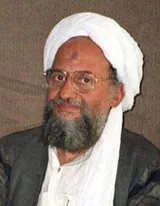 Ayman al-Zawahiri-1st Marriage
Sunday Jan 1, 1978 - Opera Square, Giza, Egypt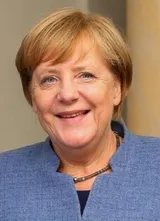 Angela Merkel-Education
1978 - Leipzig, East Germany