Elizabeth Woodville was born about 1437, possibly in October, at Grafton Regis, Northamptonshire. She was the firstborn child of a socially unequal marriage between Sir Richard Woodville and Jacquetta of Luxembourg, which briefly scandalised the English court.
In about 1452, Elizabeth Woodville married Sir John Grey of Groby, the heir to the Barony Ferrers of Groby.
John was killed at the Second Battle of St Albans in 1461, fighting for the Lancastrian cause.
Edward IV had many mistresses, the best known of them being Jane Shore, and he did not have a reputation for fidelity. His marriage to the widowed Elizabeth Woodville took place secretly and, though the date is not known, it is traditionally said to have taken place at her family home in Northamptonshire on 1 May 1464.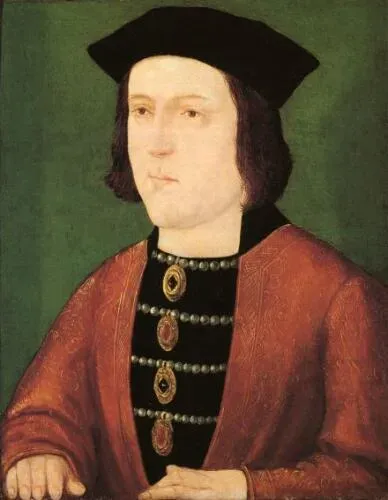 Only the bride's mother and two ladies were in attendance. Edward married her just over three years after he had assumed the English throne in the wake of his overwhelming victory over the Lancastrians, at the Battle of Towton, which resulted in the displacement of King Henry VI. Elizabeth Woodville was crowned queen on 26 May 1465, the Sunday after Ascension Day.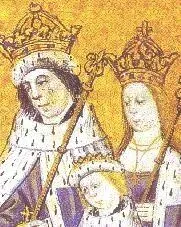 In the early years of his reign, Edward IV's governance of England was dependent upon a small circle of supporters, most notably his cousin, Richard Neville, Earl of Warwick. At around the time of Edward IV's secret marriage, Warwick was negotiating an alliance with France in an effort to thwart a similar arrangement being made by his sworn enemy Margaret of Anjou, wife of the deposed Henry VI. The plan was that Edward IV should marry a French princess. When his marriage to Elizabeth Woodville, who was both a commoner and from a family of Lancastrian supporters became public, Warwick was both embarrassed and offended, and his relationship with Edward IV never recovered. The match was also badly received by the Privy Council, who according to Jean de Waurin told Edward with great frankness that "he must know that she was no wife for a prince such as himself".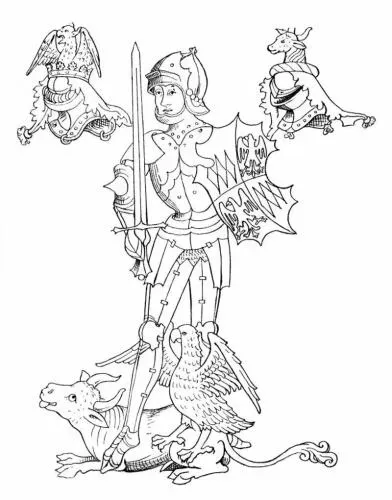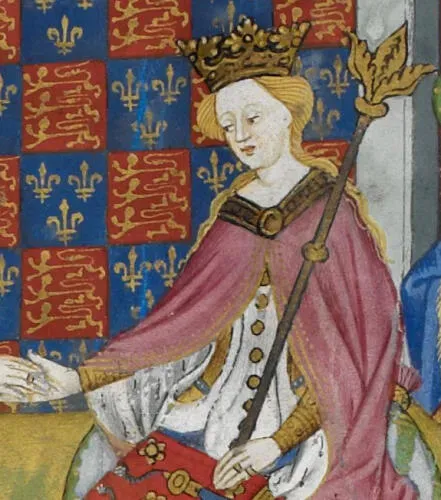 With the arrival on the scene of the new queen came many relatives, some of whom married into the most notable families in England. Three of her sisters married the sons of the earls of Kent, Essex and Pembroke. Another sister, Catherine Woodville, married the queen's 11-year-old ward Henry Stafford, 2nd Duke of Buckingham, who later joined Edward IV's brother Richard, Duke of Gloucester, in opposition to the Woodvilles after the death of Edward IV. Elizabeth's 20-year-old brother John married Katherine, Duchess of Norfolk. The Duchess had been widowed three times and was probably in her sixties, so that the marriage created a scandal at court. Elizabeth's son from her first marriage, Thomas Grey, married Cecily Bonville, 7th Baroness Harington.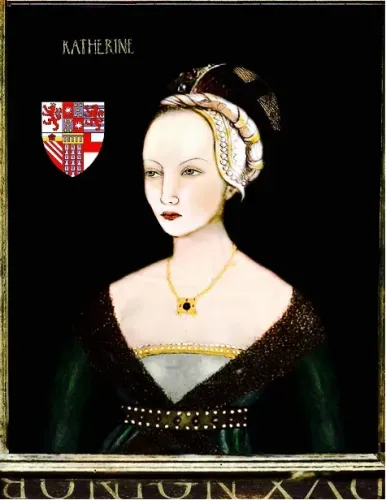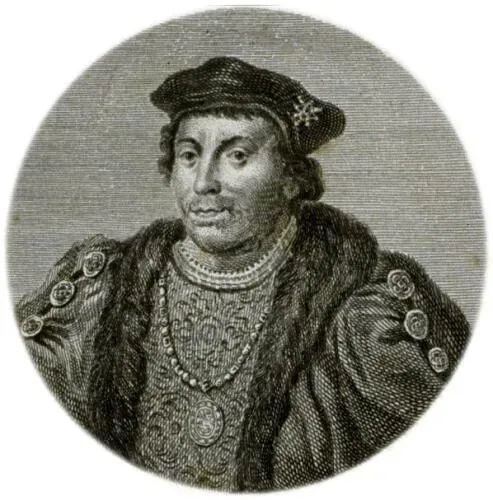 Following Edward IV's sudden death, possibly from pneumonia, in April 1483, Elizabeth Woodville became queen dowager. Her young son, Edward V, became king, with his uncle, Richard, Duke of Gloucester, acting as Lord Protector. In response to the Woodvilles' attempt to monopolise power, Gloucester quickly moved to take control of the young king and had the king's uncle Earl Rivers and half-brother Richard Grey, son to Elizabeth, arrested. The young king was transferred to the Tower of London to await the coronation. With her younger son and daughters, Elizabeth again sought sanctuary. Lord Hastings, the late king's leading supporter in London, initially endorsed Gloucester's actions, but Gloucester then accused him of conspiring with Elizabeth Woodville against him. Hastings was summarily executed. Whether any such conspiracy really occurred is not known.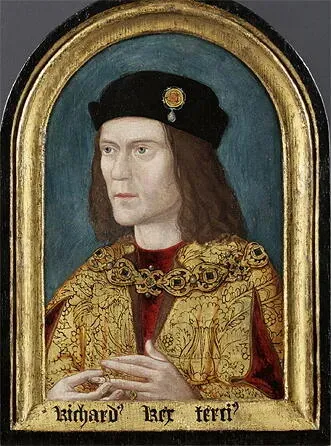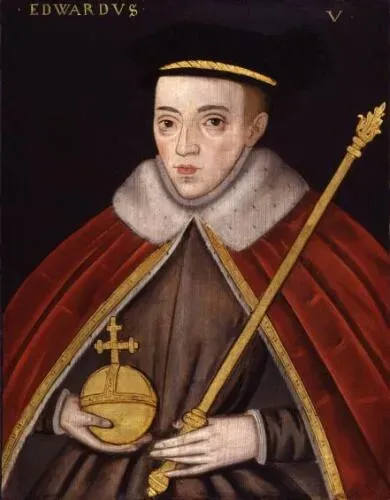 On 25 June 1483, Gloucester had Elizabeth Woodville's son Richard Grey and brother Anthony, Earl Rivers, executed in Pontefract Castle, Yorkshire. By an act of Parliament, the Titulus Regius (1 Ric. III), it was declared that Edward IV's children with Elizabeth were illegitimate on the grounds that Edward IV had a precontract with the widow Lady Eleanor Butler, which was considered a legally binding contract that rendered any other marriage contract invalid. One source, the Burgundian chronicler Philippe de Commines, says that Robert Stillington, Bishop of Bath and Wells, carried out an engagement ceremony between Edward IV and Lady Eleanor.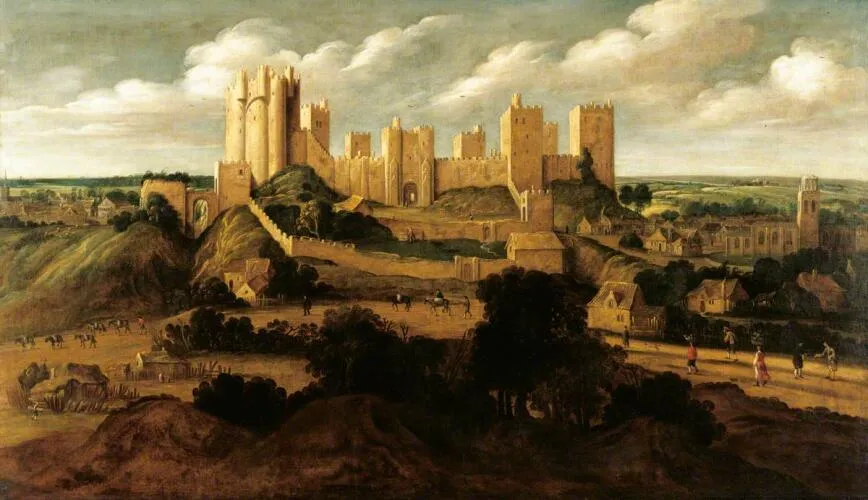 Now referred to as Dame Elizabeth Grey, she, with Duke of Buckingham (a former close ally of Richard III and now probably seeking the throne for himself) now allied themselves with Lady Margaret Stanley (née Beaufort) and espoused the cause of Margaret's son Henry Tudor, a great-great-great-grandson of King Edward III, the closest male heir of the Lancastrian claim to the throne with any degree of validity.
To strengthen his claim and unite the two feuding noble houses, Elizabeth Woodville and Margaret Beaufort agreed that the latter's son should marry the former's eldest daughter, Elizabeth of York, who upon the death of her brothers became the heiress of the House of York. Henry Tudor agreed to this plan and in December 1483 publicly swore an oath to that effect in the cathedral in Rennes, France. A month earlier, an uprising in his favour, led by Buckingham, had been crushed.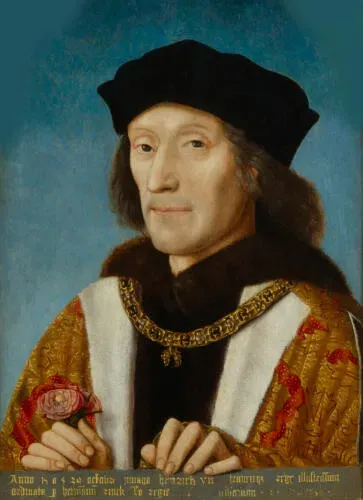 Richard III's first Parliament of January 1484 stripped Elizabeth of all the lands given to her during Edward IV's reign.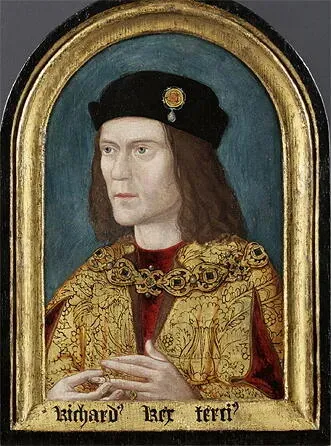 On 1 March 1484, Elizabeth and her daughters came out of sanctuary after Richard III publicly swore an oath that her daughters would not be harmed or molested and that they would not be imprisoned in the Tower of London or in any other prison. He also promised to provide them with marriage portions and to marry them to "gentlemen born". The family returned to Court, apparently reconciled to Richard III.
After the death of Richard III's wife Anne Neville, in March 1485, rumors arose that the newly widowed king was going to marry his beautiful and young niece Elizabeth of York.
In 1485, Henry Tudor invaded England and defeated Richard III at the Battle of Bosworth Field. As King, Henry VII married Elizabeth of York and had the Titulus Regius revoked and all found copies destroyed. Elizabeth Woodville was accorded the title and honours of a queen dowager.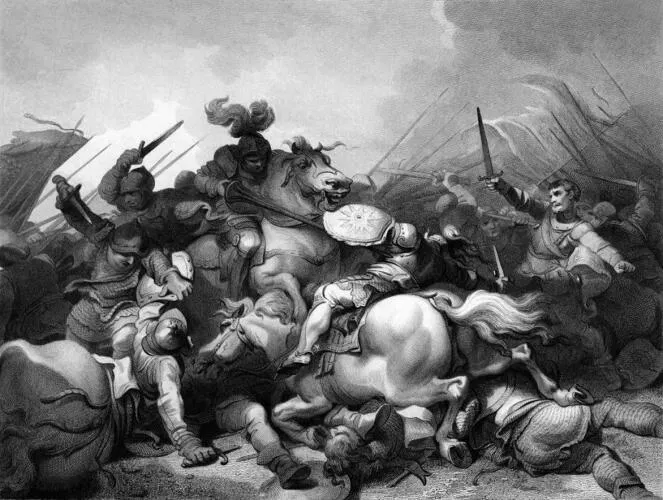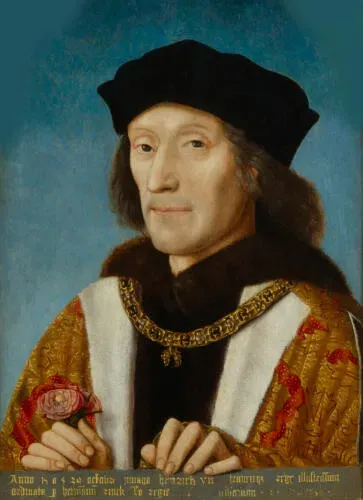 Dowager Queen Elizabeth spent the last five years of her life living at Bermondsey Abbey, to which she retired on 12 February 1487.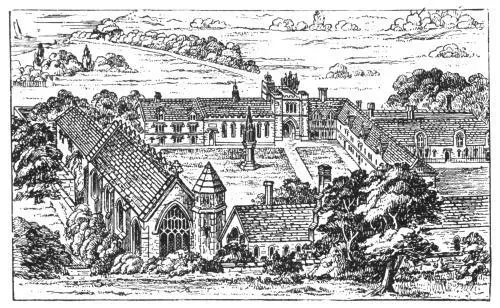 At Bermondsey Abbey, Elizabeth was treated with the respect due to a dowager queen. She lived a regal life on a pension of £400 and received small gifts from Henry VII. Elizabeth was present at the birth of her granddaughter Margaret at Westminster Palace in November 1489 and at the birth of her grandson, the future Henry VIII, at Greenwich Palace in June 1491.
Elizabeth Woodville died at Bermondsey Abbey, on 8 June 1492.