Ashi Mayeum Choying Wangmo Dorji was the mother of Queen Grandmother Ashi Kesang Choden of Bhutan, she Mayeum Choying Wangmo Dorji designed the flag at her daughter's request.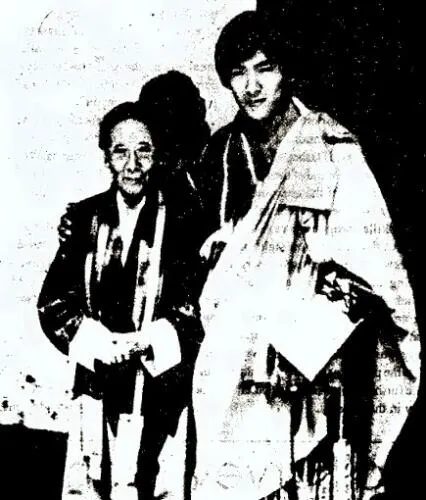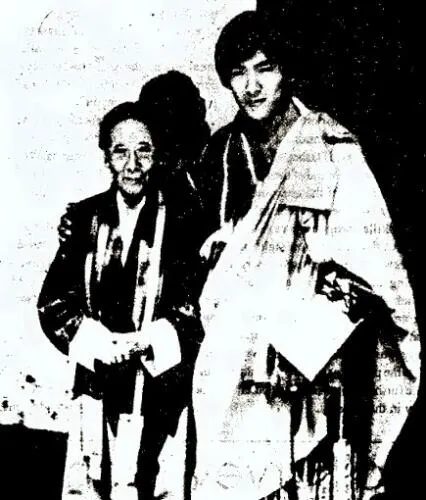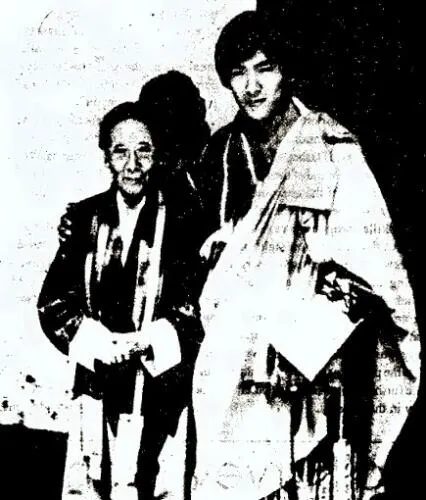 The CBS document states that the first national flag was designed upon the request of Jigme Wangchuck, the second Druk Gyalpo of the 20th-century Kingdom of Bhutan, and was introduced in 1949 during the signing of the Indo-Bhutan Treaty.
The CBS document does not illustrate the early versions of the flag and its description of the 1949 flag is not entirely consistent with the photos surviving from 1949. It describes the flag as "square", while the proportions of the flag in the photographs appear closer to 4:5. The document describes the dragon as "facing the fly end", while the dragon visible in the photos faces the hoist. The dragon is described as "parallel to the fly" (meaning, according to a diagram in the document, parallel to the length along the bottom edge of the flag), while the dragon in the photos appears to have a slightly rising vertical slant. The dragon is described as "green", but the shade in the photos, if indeed green, must be very pale.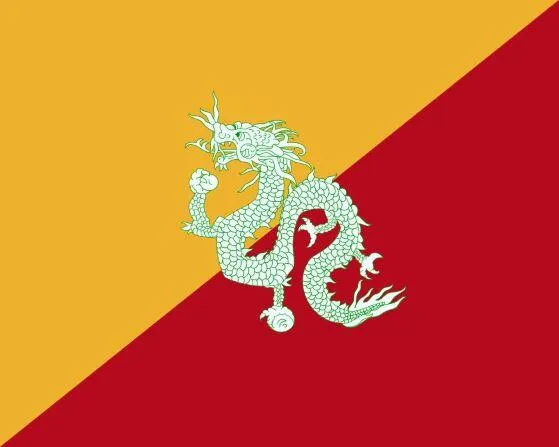 The second version of the national flag was developed in 1956 for the visit of the third Druk Gyalpo Jigme Dorji Wangchuk to eastern Bhutan. During the trip the Druk Gyalpo's Secretariat began to use flags of a new design based upon a photograph of the first national flag of 1949, with the colour of the dragon changed from green to white. The retinue of the Druk Gyalpo included a convoy consisting of over one hundred ponies.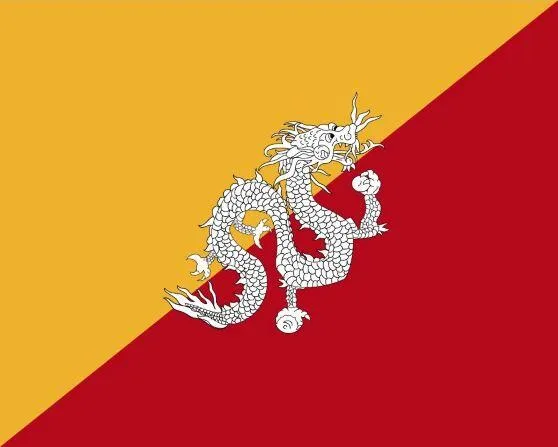 Beginning in the late 1950s, Dasho Shingkhar Lam, former Secretary to Jigme Dorji Wangchuck and Sixth Speaker of the National Assembly (1971–74), was requested by the king to make several modifications to the flag; he is responsible for its current design, which has remained unchanged since 1969. The king was reportedly dissatisfied that the early square Bhutanese flags did not flutter like the rectangular Indian flag displayed on the visit of an Indian official to the country. The standard measurements of the flag of Bhutan were thereafter altered to resemble the flag of India, which was 9 feet by 6 feet.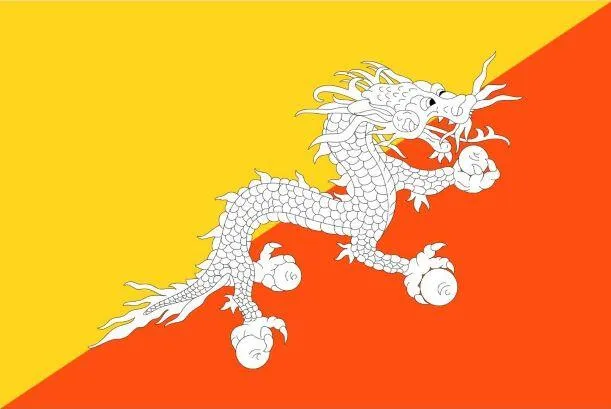 On 8 June 1972 the National Assembly of Bhutan approved Resolution 28, bringing into effect National Flag Rules drafted by the Cabinet. The rules have eight provisions covering the description and symbolism of the flag's colouring, fields and design elements. Other rules relate to the size of the flag as well as flag protocol.