René Lacoste founded La Chemise Lacoste in 1933 with André Gillier, the owner and president of the largest French knitwear manufacturing firm at the time.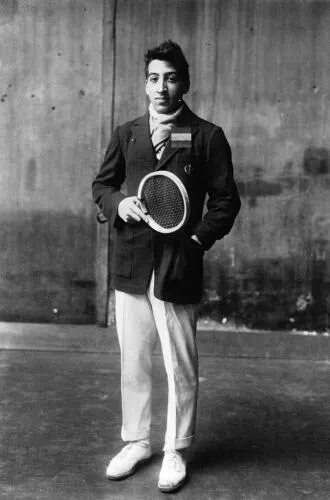 Starting in the 1950s, Bernard Lacoste teamed up with David Crystal, who at the time owned Izod, to produce Izod Lacoste clothing under license for sale in the U.S. .
The partnership With the U.S. ended in 1993 when Lacoste regained exclusive U.S. rights to distribute shirts under its own brand.
However, starting in 2000, with the hiring of a new fashion designer Christophe Lemaire, Lacoste began to take over control of its brand name and logo, reining in their branding arrangements. Currently, Lacoste has once again returned to the elite status it held before a brand management crisis circa 1990.
Bernard Lacoste became seriously ill in early 2005, which led him to transfer the presidency of Lacoste to his younger brother and closest collaborator for many years, Michel Lacoste.
Bernard died in Paris on 21 March 2006.
In June 2007, Lacoste introduced their e-commerce site for the U.S. market.
In 2009, Hayden Christensen became the face of the Challenge fragrance for men.
In September 2010, Christophe Lemaire stepped down and Felipe Oliveira Baptista succeeded him as the creative manager of Lacoste.
In December 2011 Lacoste was accused of censoring the work of Palestinian artist Larissa Sansour. Sansour had initially been included on a shortlist of eight nominees for the prestigious Lacoste Élysée prize – a competition which had been organized by the Musée de l'Élysée in Lausanne, Switzerland, with Lacoste's sponsorship.A month before the selection jury was to meet to choose the winner, however, the Musée de l'Élysée informed Sansour that Lacoste had changed its mind about including her work in the competition and asked the Museum to remove her as a nominee citing her work to be "too pro-Palestinian". Sansour soon went public with her story and within 48 hours the Musée de l'Élysée came out in her support announcing, in a press release, that it had decided to suspend its relationship with Lacoste as a sponsor of this prize due to its insistence on excluding Sansour from the competition.
In March 2016, the company opened a new flagship store on Fashion Street in Budapest.
In 2017, tennis player Novak Djokovic was named brand ambassador and "the new crocodile" (next to Rene Lacoste) for Lacoste. This obligation includes a five-year contract as well as multiple appearances in advertising campaigns.