Marvel had licensed out the film rights to many of their characters to other studios in the 1990s, starting with the X-Men to 20th Century Fox in 1993.
By the end of 1993, 20th Century Fox struck a deal to make a film based on the X-Men.
Filing with the U.S. Securities and Exchange Commission to raise money to finance the new corporation, Marvel, Isaac Perlmutter's Zib, Inc. and Avi Arad sold Toy Biz stocks, which Marvel had started and took public in February 1995.
New World Animation and Marvel Films Animation were sold along with the rest of New World by Andrews Group to News Corporation/Fox as announced in August 1996.
In August 1996, Marvel created Marvel Studios.
By 1997, Marvel Studios was actively pursuing various film productions based on Marvel characters, including the eventual films X-Men (2000), Daredevil (2003), Elektra (2005) and Fantastic Four (2005).
The first film packaged and licensed by Marvel Studios was Blade, based on the vampire hunter Blade. The film was directed by Stephen Norrington and starred Wesley Snipes as Blade. It was released on August 21, 1998, grossing $70,087,718 in the United States and Canada and $131,183,530 worldwide.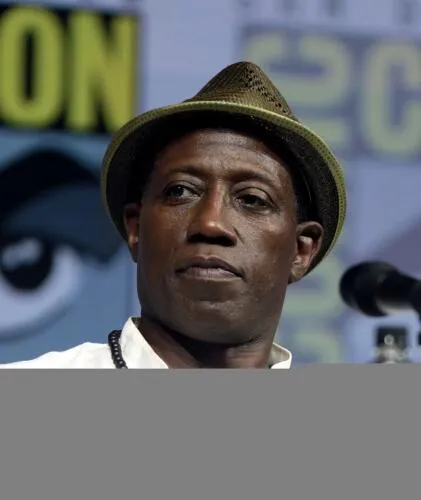 In 1999, Marvel licensed Spider-Man to Sony.

The next film licensed from Marvel Studios was Spider-Man by Columbia Pictures, directed by Sam Raimi and starring Tobey Maguire as Spider-Man. The film was released on May 3, 2002, grossing $403,706,375 in the United States and Canada and $821,708,551 worldwide.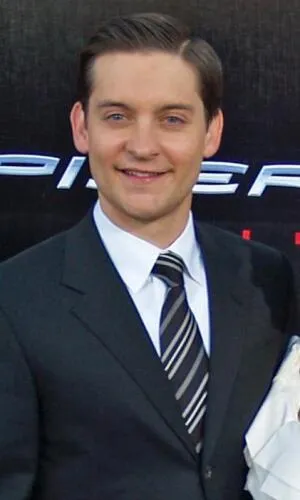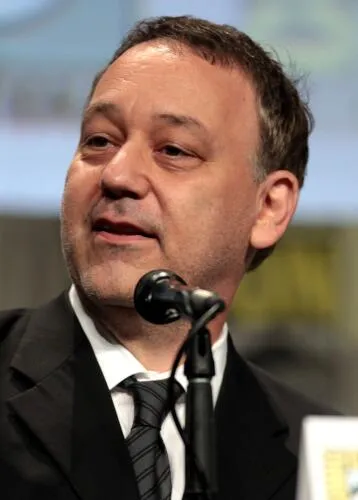 In October 2002, Marvel Studios announced deals for Sub-Mariner and Prime with Universal Studios.
In January 2003, Marvel, The SCI FI Channel and Reveille Productions agreed to develop two pilot films based on Brother Voodoo and Strikeforce: Morituri.
Partnering with Lionsgate in 2004, Marvel Studios planned to enter the direct-to-DVD market with eight animated films with Lionsgate Home Entertainment handling distribution.
In 2004, David Maisel was hired as chief operating officer of Marvel Studios as he had a plan for the studio to self-finance movies.
On September 6, 2005, Marvel announced the Merrill Lynch financing deal with Paramount was on as marketer and distributor. Also, the parent company changed its name from Marvel Enterprises, Inc. to Marvel Entertainment, Inc. to reflect the change to self-production.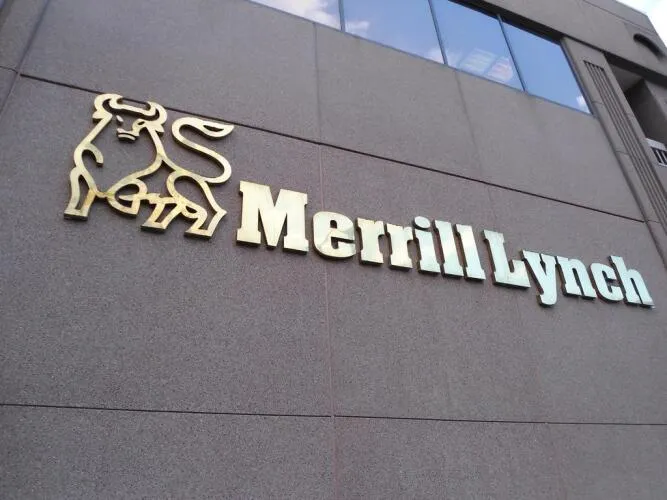 In October 2005, Michael Helfant joined the studio as president and chief operating officer.
In November 2005, Marvel gained the film rights to Iron Man from New Line Cinema.
Marvel revealed that it had regained the film rights to Hulk from Universal in February 2006, in exchange for letting Universal own the distribution rights to The Incredible Hulk and the right of first refusal to pick up the distribution rights to any future Marvel Studios-produced Hulk films.
In April 2006, Thor's rights reverted to Marvel from Sony.
In April 2006, Thor was announced to be a Marvel Studios production.
In June, the Black Widow rights reverted to Marvel from Lions Gate Entertainment.
In January 2008, Marvel Animation was incorporated to direct Marvel's efforts in animation and home entertainment markets including then animation efforts with Lionsgate and Nickelodeon.
By September 2008, Paramount added to its domestic film distribution contract 5 additional Marvel movies' foreign distribution.
In November, Marvel Studios signed a lease with Raleigh Studios to host its headquarters and production offices and film the next four movies on the studios' slate, including Iron Man 2 and Thor, at their Manhattan Beach facilities.
In 2009, Marvel attempted to hire a team of writers to help come up with creative ways to launch its lesser-known properties, such as Black Panther, Cable, Iron Fist, Nighthawk, and Vision.
In early 2009, Sony returned all Spider-Man television rights (including live action) in exchange for an adjustment to the movie rights.
On December 31, 2009, The Walt Disney Company purchased Marvel Entertainment for $4 billion. Both Marvel and Disney stated that the merger would not affect any preexisting deals with other film studios for the time being,
In April 2010, rumors circulated that Marvel was looking to create $20–40 million movies based on properties such as Doctor Strange, Ka-Zar, Luke Cage, Dazzler, and Power Pack.
In June 2010, Marvel Entertainment set up a television division within Marvel Studios, headed up by Jeph Loeb as Executive Vice President, under which Marvel Animation would be operated.
On October 18, Walt Disney Studios Motion Pictures acquired the distribution rights for The Avengers and Iron Man 3 from Paramount Pictures with Paramount's logo and credit remaining on the films.
On August 22, 2011, at Disney's behest, the Studio dismissed most of its marketing department: Dana Precious, EVP of Worldwide Marketing; Jeffrey Stewart, VP of Worldwide Marketing and Jodi Miller, Manager of Worldwide Marketing. Disney markets Marvel's films.
In April 2012, The Walt Disney Company China, Marvel Studios and DMG Entertainment announced an agreement to co-produce Iron Man 3 in China. DMG partly financed, produced in China with Marvel, and handled co-production matters. DMG also distributed the film in China in tandem with Disney.
In April 2013, Marvel Studios moved its executive production offices from Manhattan Beach Studios Media Campus to The Walt Disney Studios in Burbank, California.
On October 10, 2012, the Daredevil rights reverted to Marvel Studios, which was confirmed by studio president Kevin Feige on April 23, 2013.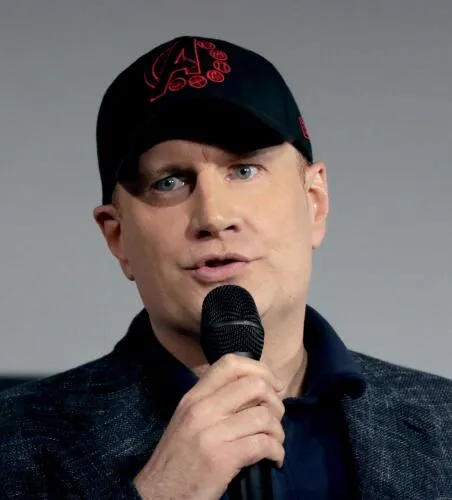 On May 2, 2013, Feige confirmed in an interview that the Ghost Rider and Punisher rights had reverted to Marvel from Sony and Lionsgate respectively, as well as reaffirming the acquisition of the Blade rights.

On July 2, 2013, Disney purchased the distribution rights to Iron Man, Iron Man 2, Thor and Captain America: The First Avenger from Paramount.
In September 2014, TNT acquired the cable rights for Avengers: Age of Ultron, Captain America: Civil War, and three other films, to air on the network two years after their theatrical releases. The films had previously aired on FX since 2008.
In August 2015, Marvel Studios was placed into Walt Disney Studios, with Feige reporting directly to Walt Disney Studios chairman Alan Horn instead of Marvel Entertainment CEO Isaac Perlmutter. Marvel Television and subsidiary Marvel Animation were left under Marvel Entertainment and Perlmutter's control.
As of April 2017, Marvel Studios was housed on the second floor of the Frank G. Wells Building at the Disney studio lot.
In February 2015, it was announced that Disney and Sony Pictures will collaborate on the next Spider-Man films, the first of which, Spider-Man: Homecoming, was released on July 7, 2017. Former Sony executive Amy Pascal will co-produce the films with Kevin Feige. The film rights to Spider-Man will still remain with Sony. Marvel Studios will also explore opportunities to integrate other characters of MCU into future Spider-Man films.
On December 14, 2017, Disney agreed to purchase 20th Century Fox's parent company 21st Century Fox, after it spins off some of its businesses.
In September 2018, it was reported that Marvel Studios was developing several limited series for the streaming service Disney+, to be centered on "second tier" characters from the MCU films who had not and were unlikely to star in their own films.
In March 2018, Feige revealed that the majority of characters would be back with Marvel Studios, though there were still "some with a couple of other players involved that would have to be negotiated with." The deal was completed on March 20, 2019.