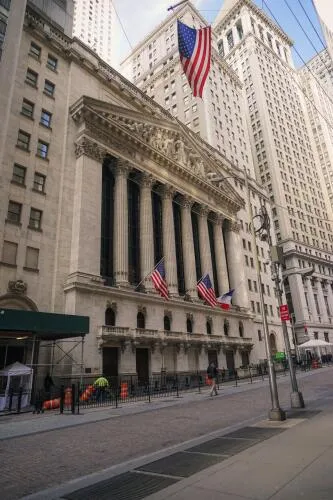 Thursday May 17, 1792 to Present
New York City, New York, U.S.
New York Stock Exchange
The New York Stock Exchange (NYSE, nicknamed "The Big Board") is an American stock exchange in the Financial District of Lower Manhattan in New York City. It is by far the world's largest stock exchange by market capitalization of its listed companies at US$30.1 trillion as of February 2018. The average daily trading value was approximately US$169 billion in 2013. The NYSE trading floor is at the New York Stock Exchange Building on 11 Wall Street and 18 Broad Street and is a National Historic Landmark. An additional trading room, at 30 Broad Street, was closed in February 2007.