The Papa John's restaurant was founded in 1984 when "Papa" John Schnatter knocked out a broom closet in the back of his father's tavern, Mick's Lounge, in Jeffersonville, Indiana. He then sold his 1971 Camaro Z28 to purchase US$1,600 worth of used pizza equipment and began selling pizzas to the tavern's customers out of the converted closet.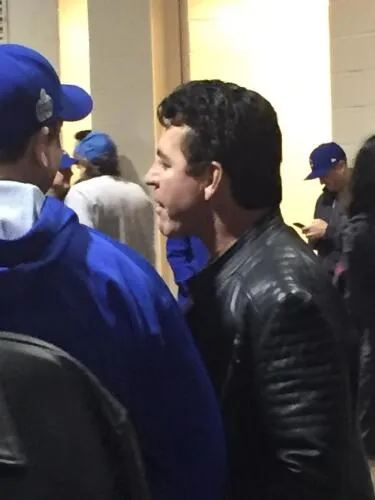 The company went public in 1993. A year later it had 500 stores, and by 1997 it had opened 1,500 stores.
In 1997, Pizza Hut filed a lawsuit against Papa John's based on a series of advertisements that compared the ingredients of Papa John's and its competitors. Pizza Hut successfully argued that Papa John's slogan did not constitute statements of literal fact – that "fresher ingredients" do not necessarily account for a "better" pizza. This ruling was overturned in 2000 when Papa John's appealed the decision. Although the jury's decision on the misleading advertising was upheld, the appeals court determined that Pizza Hut failed to prove, under the requirements of the Lanham Act, that the misleading advertising and puffery had a material effect on consumers' purchasing decisions.
Papa John's has operated in the United Kingdom since 2001. In July 2015 the company had 300 shops in the UK.
In January 2002, Papa John's became the first national pizza chain to make online ordering available to all of its U.S. customers.
On July 10, 2004, Papa John's controlled an estimated 6.6% of the market, according to Technomic.
On March 30, 2006, Six Flags announced that its parks' pizza would exclusively be from Papa John's. In turn, Six Flags received an annual sponsorship and promotional opportunities from Papa John's.
In November 2006, Papa John's signed with ESPN Regional Television to become the title sponsor of the annual PapaJohns.com Bowl, a college post-season football bowl game in Birmingham, Alabama, which Papa John's continued to sponsor through 2010.
In 2009, Schnatter reacquired the Camaro back after offering a reward of $250,000 for the car.
In 2010, Papa John's signed an agreement to be the Official Pizza Sponsor of the National Football League and Super Bowls XLV, XLVI and XLVII.
In September 2012 the 4,000th Papa John's Pizza restaurant opened, in New Hyde Park, New York. The company celebrated the event by giving away 4,000 free pizzas to customers throughout New York City.
Spain is the second most important European market for Papa John's. The chain has been operating in Spain since 2016, and due to its fast growth it already had 42 restaurants by late 2017. In particular, the restaurants achieved a significant presence in the Madrid province with more than half of the Spanish restaurants being located there. Papa John's expects to open at least 100 restaurants just in the province of Madrid, as well as expanding to other regions across Spain.
In Poland, Papa John's opened their first location in 2017.
The company announced on December 21, 2017, that John Schnatter would step down as CEO of Papa John's Pizza on January 1, 2018, to be replaced as CEO by current company President Steve Ritchie with Schnatter remaining chairman at the time.
In February 2018, Papa John's and the NFL mutually agreed to end their sponsorship agreement, making Pizza Hut the new official sponsor of the NFL.
On July 11, 2018, news outlets reported that during a conference call with Papa Johns' marketing agency Laundry Services, Schnatter had used the word "nigger" by saying "Colonel Sanders called blacks niggers and Sanders never faced public backlash." Schnatter alleged that referencing the quote by the KFC founder was meant to convey his dislike for racism. After the call, the owner of the marketing agency moved to end their contract with Papa John's. Schnatter resigned as chairman of the board on the same day the incident was reported.
On July 26, 2018, John Schnatter filed a lawsuit against Papa John's Pizza to give him access to the company's books and records after they fired him from the company after the teleconference call scandal. He describes the company's procedures as an "unexplained and heavy-handed way" to cut ties between him and the company that he founded. In addition to preventing him from accessing information, the corporation has also implemented a poison pill strategy in order to limit Schnatter's chances of buying back a majority stake in the company.
Papa John's opened its first store in Lahore, Pakistan in early 2019.
On February 4, 2019, it was announced that the activist hedge fund Starboard Value, which had played a large role in turning around the troubled Olive Garden restaurant chain, would be investing $200 million into Papa John's Pizza and that Starboard could possibly invest an additional $50 million by March 29, 2019.
On March 5, 2019, Papa John's announced a settlement with Schnatter under which he will resign from the company's board of directors at the company's annual meeting on April 30 or when a mutually acceptable independent director is appointed to replace him, whichever comes first. Schnatter agreed to dismiss two lawsuits filed against the company and to withdraw his plan to run for a seat on the board at the annual meeting. Papa John's agreed to remove the "acting in concert" provisions from its "poison pill" plan that prevented Schnatter from communicating with other company shareholders. Schnatter, who still controls 31% of Papa John's shares, issued a statement saying he was "thankful that I've been able to resolve these important issues" and hoped everyone could now "focus on the company's business without the need for additional litigation". The company also agreed to remove a requirement that Starboard Value, which owns about 10% of the company, must vote in favor of the incumbent board.
On March 22, 2019, it is announced that NBA Hall of Famer Shaquille O'Neal will join Papa John's board of directors.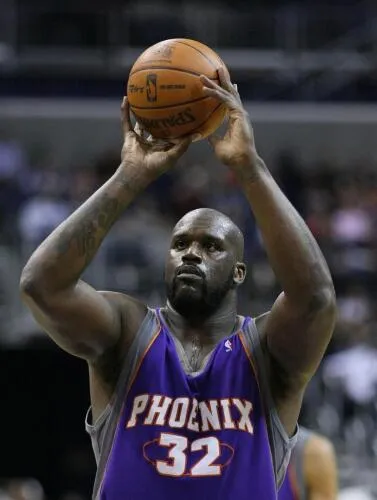 In May 2019 it was announced that Papa John's will enter the German market by taking over Halle/Salle-based Uno Pizza and converting their stores into Papa John's. The aim is to open up to 250 locations in Germany in the upcoming five to seven years.