The console's origins date back to 1988 where it was originally a joint project between Nintendo and Sony to create a CD-ROM for the Super Famicom. Although Nintendo denied the existence of the Sony deal as late as March 1991, Sony revealed a Super Famicom with a built-in CD-ROM drive, that incorporated Green Book technology or CD-i, called "Play Station" (also known as SNES-CD) at the Consumer Electronics Show in June 1991. However, a day after the announcement at CES, Nintendo announced that it would be breaking its partnership with Sony, opting to go with Philips instead but using the same technology.
At that time, negotiations were still on-going between Nintendo and Sony, with Nintendo offering Sony a "non-gaming role" regarding their new partnership with Philips. This proposal was swiftly rejected by Kutaragi who was facing increasing criticism over his work with regard to entering the video game industry from within Sony. Negotiations officially ended in May 1992 and in order to decide the fate of the PlayStation project, a meeting was held in June 1992, consisting of Sony President Ohga, PlayStation Head Kutaragi and several senior members of Sony's board.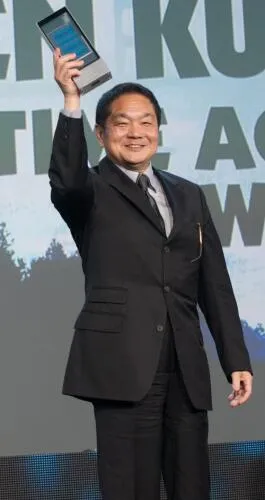 The PlayStation project, SCEI's first official project, was finally given the green light by Sony executives in 1993 after a few years of development. Also in 1993, Phil Harrison, who later became President of Sony Computer Entertainment Worldwide Studios, was recruited into SCEI to attract developers and publishers to produce games for their new PlayStation platform.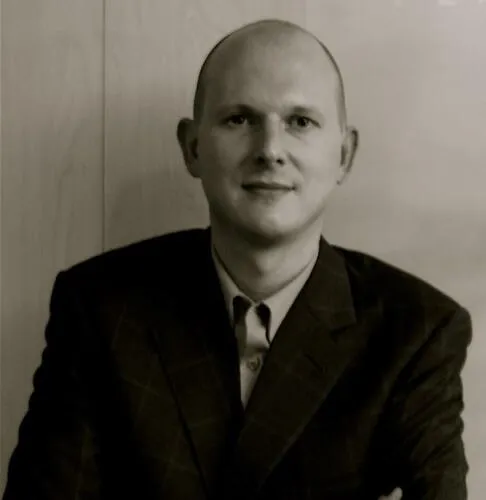 At Sony Music Entertainment, Kutaragi worked closely with Shigeo Maruyama, the CEO of Sony Music, and with Akira Sato to form Sony Computer Entertainment Inc. (SCEI) on November 16, 1993.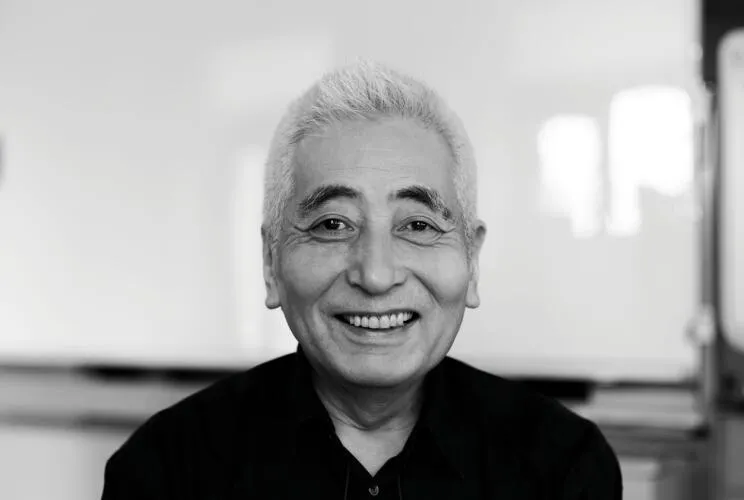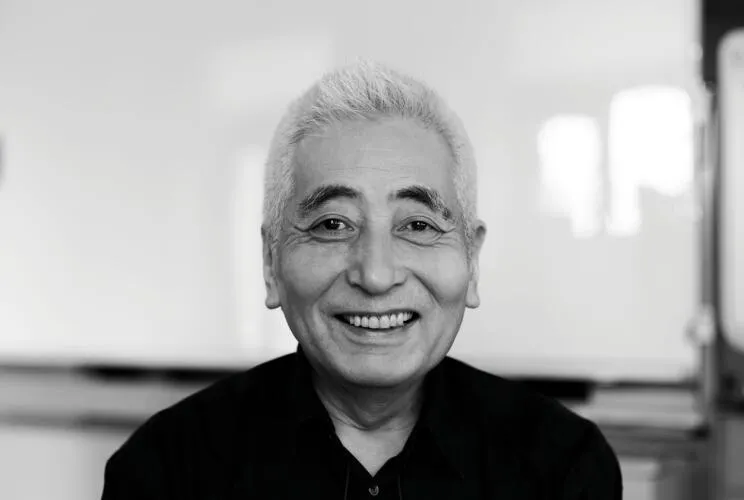 Computer Gaming World in March 1994 reported a rumor that the "Sony PS-X" would be released in Japan "before the end of this year and will retail for less than $400".
Released in 1994, the PlayStation control pad was the first controller made for the original PlayStation.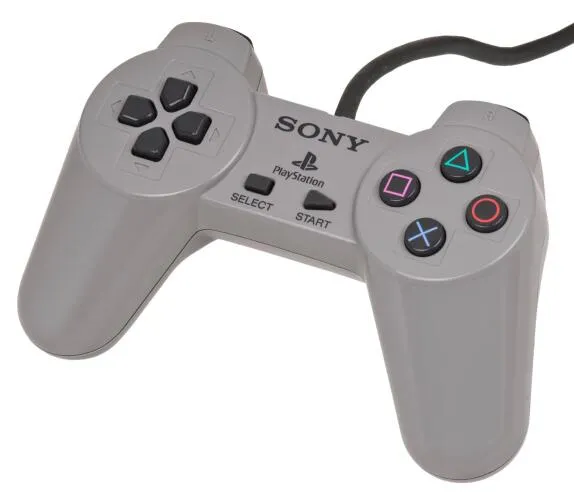 The original PlayStation, released in Japan on December 3, 1994, was the first of the ubiquitous PlayStation series of console and hand-held game devices. It has included successor consoles and upgrades including the Net Yaroze (a special black PlayStation with tools and instructions to program PlayStation games and applications), "PS one" (a smaller version of the original) and the PocketStation (a handheld which enhances PlayStation games and also acts as a memory card). It was part of the fifth generation of video game consoles competing against the Sega Saturn and the Nintendo 64.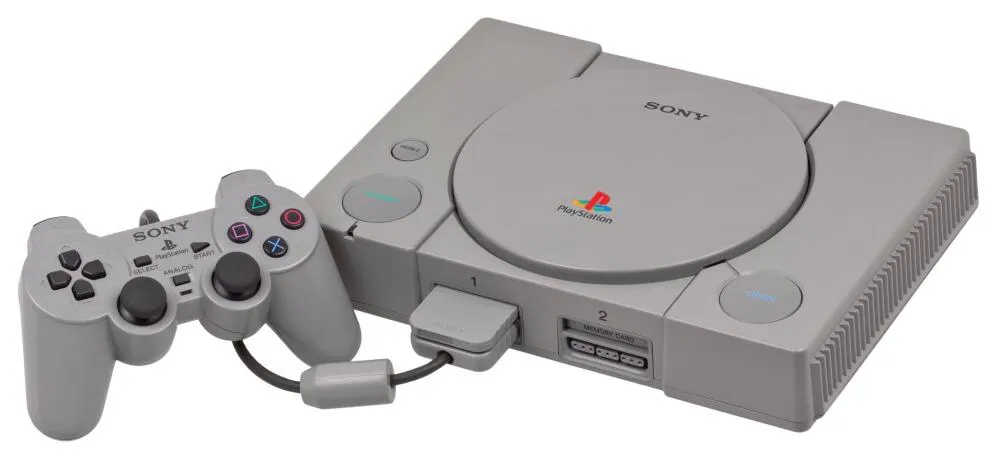 Released in 1998, the DualShock controller for the PlayStation succeeded its predecessor, the Dual Analog, and became the longest running series of controllers for the PlayStation brand.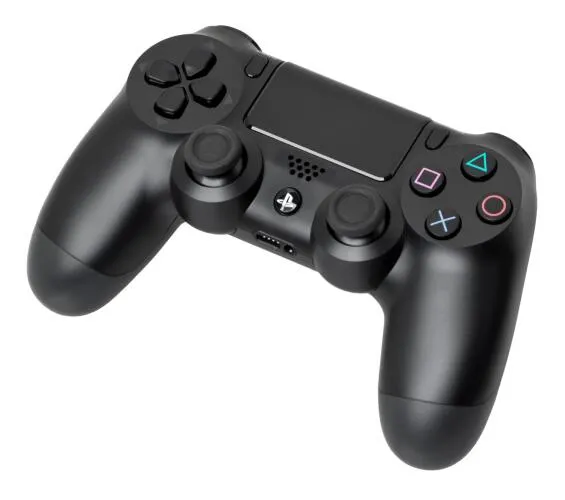 The PocketStation was a miniature game console created by SCE as a peripheral for the original PlayStation. Released exclusively in Japan on December 23, 1999, it featured a monochrome LCD, a speaker, a real-time clock and infrared communication capability. It could also be used as a standard PlayStation memory card by connecting it to a PlayStation memory card slot.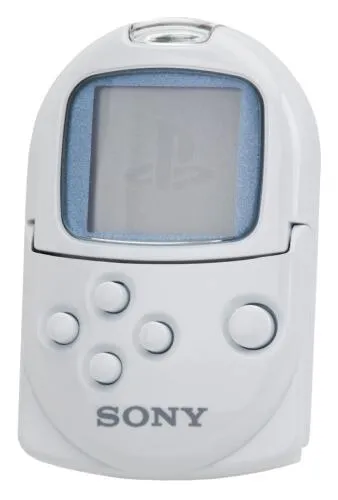 Released in 2000, 15 months after the Dreamcast and a year before its other competitors, the Xbox and the Nintendo GameCube, the PlayStation 2 is part of the sixth generation of video game consoles, and is backwards-compatible with most original PlayStation games. Like its predecessor, it has received a slimmer redesign. It is the most successful home console in the world, having sold over 155 million units as of December 28, 2012. PlayStation 2 shipments in Japan ended on December 28, 2012.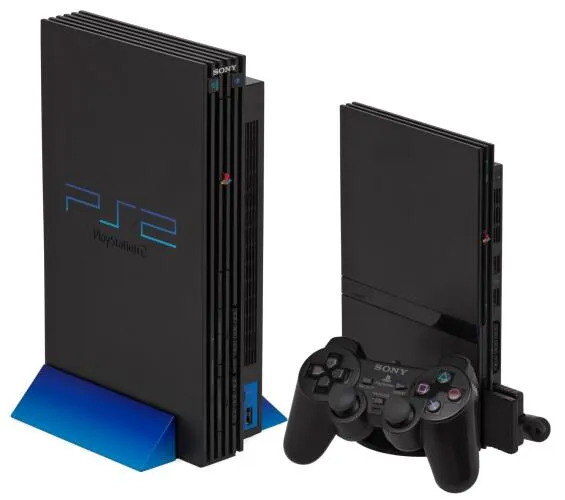 Released on July 7, 2000, concurrently with its successor the PlayStation 2, the PS One (stylized as PS one) was a considerably smaller, redesigned version of the original PlayStation video game console. The PS one went on to outsell all other consoles, including its successor, throughout the remainder of the year.

Online gaming on PlayStation consoles first started in July 2001 with the release of PlayStation 2's unnamed online service in Japan. Later in August 2002 saw its release in North America, followed by the European release in June 2003. This service was shut down on March 31, 2016.
Released solely in Japan in 2003, the Sony PSX was a fully integrated DVR and PlayStation 2 video game console. It was the first Sony product to utilize the XrossMediaBar (XMB) and can be linked with a PlayStation Portable to transfer videos and music via USB.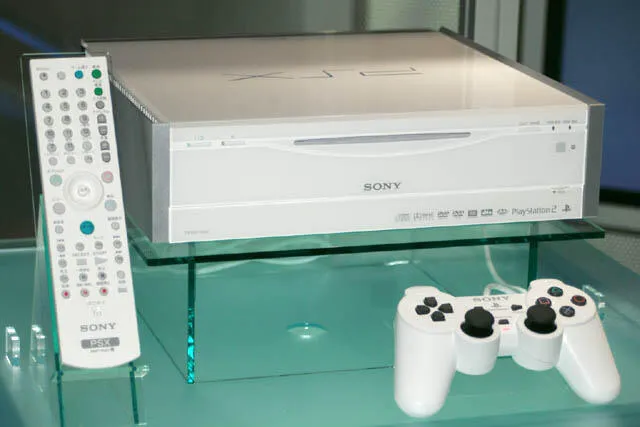 The PlayStation Portable (PSP) was Sony's first handheld console to compete with Nintendo's DS console. The original model (PSP-1000) was released in December 2004 and March 2005, The console is the first to utilize a new proprietary optical storage medium known as Universal Media Disc (UMD), which can store both games and movies.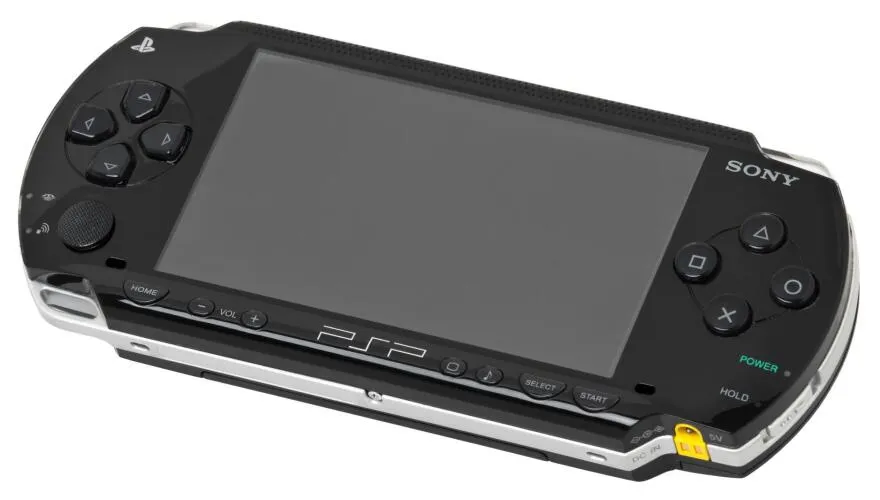 Released in 2006, the PlayStation Network is an online service focusing on online multiplayer gaming and digital media delivery. The service is provided and run by Sony Computer Entertainment for use with the PlayStation 3, and was later implemented on the PlayStation Portable, PlayStation Vita and PlayStation 4 video game consoles.
Released on November 11, 2006 in Japan, the PlayStation 3 is a seventh generation game console from Sony. It competes with the Microsoft Xbox 360 and the Nintendo Wii. The PS3 is the first console in the series to introduce the use of motion-sensing technology through its Sixaxis wireless controller.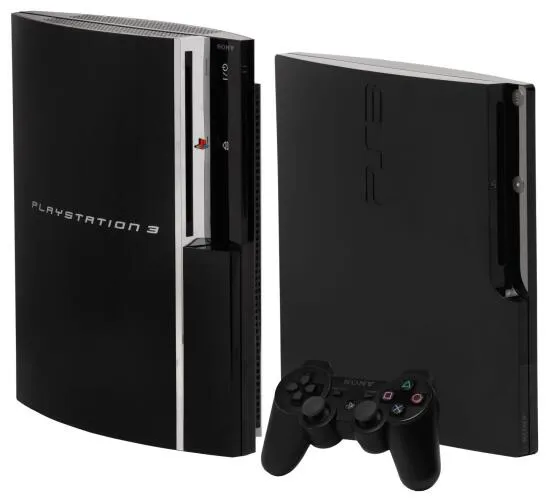 PlayStation Blog (stylized as PlayStation.Blog) is an online PlayStation focused gaming blog, part of the PlayStation Network. It was launched on June 11, 2007 and has featured in numerous interviews with third-party companies such as Square Enix.
Like its predecessors, the PlayStation 3 was re-released in 2009 as a "slim" model. The redesigned model is 33% smaller, 36% lighter, and consumes 34% to 45% less power than previous models.
The PlayStation Store is an online virtual market available to users of the PlayStation 3, PlayStation 4 and PlayStation Portable game consoles via the PlayStation Network. The store uses both physical currency and PlayStation Network Cards. The PlayStation Store's gaming content is updated every Tuesday and offers a range of downloadable content both for purchase and available free of charge. Available content includes full games, add-on content, playable demos, themes and game and movie trailers. The service is accessible through an icon on the XMB on the PS3 and PSP. The PS3 store can also be accessed on the PSP via a Remote Play connection to the PS3. The PSP store is also available via the PC application, Media Go. As of September 24, 2009, there have been more than 600 million downloads from the PlayStation Store worldwide.
Released in October 2009, the PSP Go is the biggest redesign of the PlayStation Portable to date. Unlike previous PSP models, the PSP Go does not feature a UMD drive but instead has 16 GB of internal flash memory to store games, videos and other media.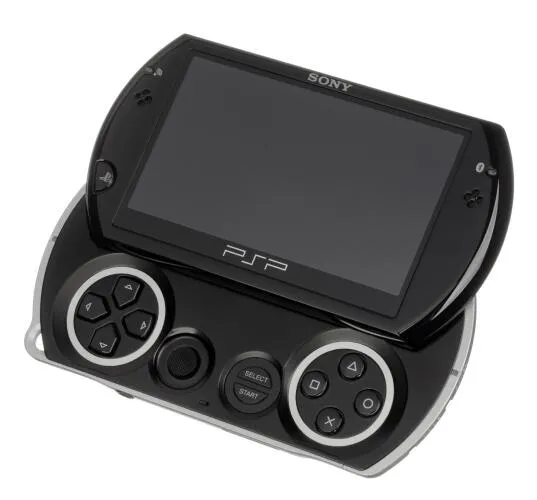 The PlayStation App is an application that was released on January 11, 2011 in several European countries for iOS (version 4 and above) and for Android (version 1.6 and above), and has been installed more than 3.6 million times as of March 2, 2014.
Sony Tablets are PlayStation Certified Android tablets, released in 2011, 2012, and 2013. They offer connectivity with PlayStation 3 controllers and integrate with the PlayStation network using a proprietary application. The following models were released between 2011 and 2013: S, Sony Tablet S, Sony Tablet P, Xperia Tablet S and Xperia Tablet Z.
Released in Japan on December 17, 2011 and North America on February 22, 2012, the PlayStation Vita was previously code-named Next Generation Portable (NGP). It was officially unveiled by Sony on January 27, 2011 at the PlayStation Meeting 2011.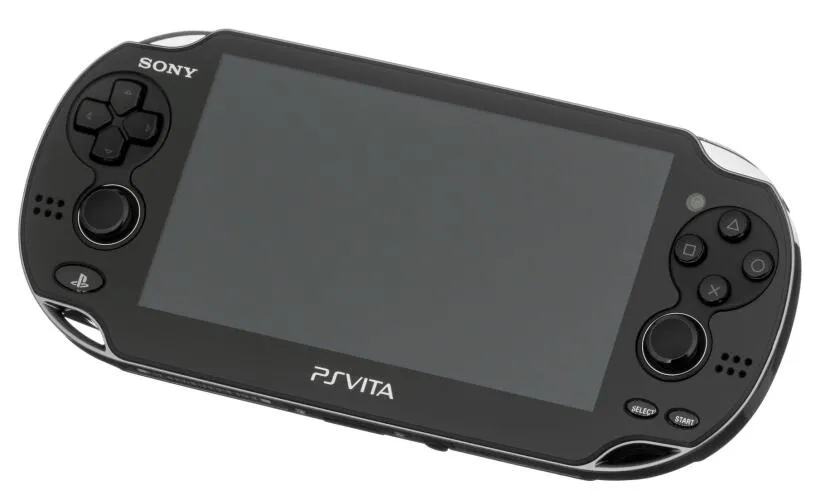 In 2012, Sony revealed a new "Super Slim" PlayStation 3. The new console, with a completely redesigned case that has a sliding door covering the disc drive (which has been moved to the top of the console), is 4.3 pounds, almost three pounds lighter than the previous "slim" model. The console comes with either 12GB flash memory or a 250GB, 500GB hard drive. Several bundles which include a Super Slim PS3 and a selection of games are available.
The PlayStation 4 (PS4) is the latest video game console from Sony Computer Entertainment announced at a press conference on February 20, 2013. In the meeting, Sony revealed some hardware specifications of the new console.
PlayStation Now (PS Now) is a Gaikai-based video game streaming service used to provide PlayStation gaming content to PlayStation 3 (PS3), PlayStation 4 (PS4), PlayStation Vita, PlayStation TV and BRAVIA televisions. The service currently allows users to pay for access to a selection of original PlayStation 3 titles on either a per-game basis or via a subscription. PlayStation Now was announced on January 7, 2014 at the 2014 Consumer Electronic Show.
PlayStation 4 Slim (officially marketed simply as PlayStation 4 or PS4) was unveiled on September 7, 2016. It is a revision of the original PS4 hardware with a streamlined form factor. The new casing is 40% smaller and carries a rounded body with a matte finish on the top of the console rather than a two-tone finish. The two USB ports on the front have a larger gap between them, and the optical audio port was also removed.
PlayStation 4 Pro or PS4 Pro for short (originally announced under the codename Neo) was unveiled on September 7, 2016. Its model number is CUH-7000.
PlayStation VR is a virtual reality device that is produced by Sony Computer Entertainment. It features a 5.7 inch 1920x1080 resolution OLED display, and operates at 120 Hz which can eliminate blur and produce a smooth image; the device also has a low latency of less than 18ms. Additionally, it produces two sets of images, one being visible on a TV and one for the headset, and includes 3D audio technology so the player can hear from all angles. The PlayStation VR was released in October 2016.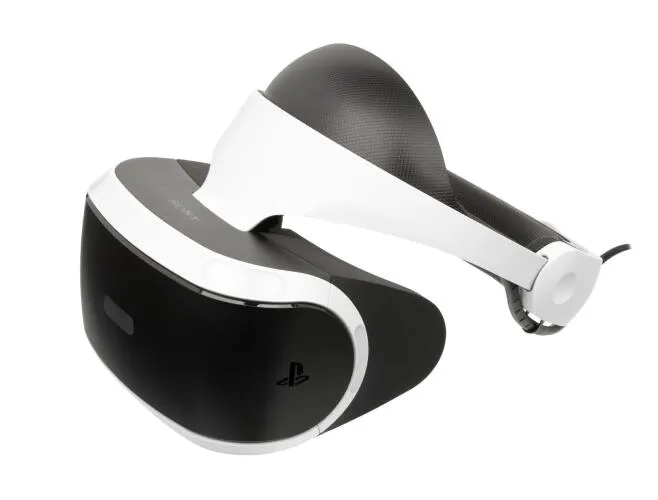 The PlayStation Classic is a miniature version of the original 1994 Model SCPH-1001 PlayStation console, that comes preloaded with 20 games, and two original style controllers. It was set to be launched in the 24th anniversary of the console on December 3, 2018.
The first news of the PlayStation 5 (PS5) came from Mark Cerny in an interview with Wired in April 2019. Sony intends for the PlayStation 5 to be its next-generation console and to ship worldwide by the end of 2020. In early 2019, Sony's financial report for the quarter ending March 31, 2019, affirmed that new next-generation hardware was in development but would ship no earlier than April 2020.