Spielberg was born on December 18, 1946 in Cincinnati, Ohio.
While still a student, he was offered a small unpaid intern job at Universal Studios with the editing department. He was later given the opportunity to make a short film for theatrical release, the 26-minute, 35 mm, Amblin', which he wrote and directed. Studio vice president Sidney Sheinberg was impressed by the film, which had won a number of awards, and offered Spielberg a seven-year directing contract. It made him the youngest director ever to be signed for a long-term deal with a major Hollywood studio. He subsequently dropped out of college to begin professionally directing TV productions with Universal.
Studio producers Richard D. Zanuck and David Brown offered Spielberg the director's chair for Jaws, a thriller-horror film based on the Peter Benchley novel about an enormous killer shark. Spielberg has often referred to the gruelling shoot as his professional crucible. Despite the film's ultimate, enormous success, it was nearly shut down due to delays and budget over-runs. But Spielberg persevered and finished the film. It was an enormous hit, winning three Academy Awards (for editing, original score and sound) and grossing more than $470 million worldwide at the box office. Jaws made Spielberg a household name and one of America's youngest multi-millionaires.
Spielberg and actor Richard Dreyfuss re-convened to work on a film about UFOs, which became Close Encounters of the Third Kind (1977). One of the rare films both written and directed by Spielberg, Close Encounters was a critical and box office hit, giving Spielberg his first Best Director nomination from the Academy as well as earning six other Academy Awards nominations. It won Oscars in two categories (Cinematography, Vilmos Zsigmond, and a Special Achievement Award for Sound Effects Editing, Frank E. Warner). This second blockbuster helped to secure Spielberg's rise.
Spielberg first met actress Amy Irving in 1976 at the suggestion of director Brian De Palma, who knew he was looking for an actress to play in Close Encounters. After meeting her, Spielberg told his co-producer, Julia Phillips, "I met a real heartbreaker last night." Although she was too young for the role, she and Spielberg began dating and she eventually moved into what she described as his "bachelor funky" house. They lived together for four years, but the stresses of their professional careers took a toll on their relationship. Irving wanted to be certain that whatever success she attained as an actress would be her own: "I don't want to be known as Steven's girlfriend," she said and chose not to be in any of his films during those years. As a result, they broke up in 1979 but remained close friends. Then in 1984, they renewed their romance, and on November 1985, they married, already having had a son, Max Samuel.
After three and a half years of marriage, however, many of the same competing stresses of their careers caused them to divorce in 1989. They agreed to maintain homes near each other as to facilitate the shared custody and parenting of their son. Their divorce was recorded as the third most costly celebrity divorce in history.
Spielberg subsequently developed a relationship with actress Kate Capshaw, whom he met when he cast her in Indiana Jones and the Temple of Doom. They married on October 12, 1991.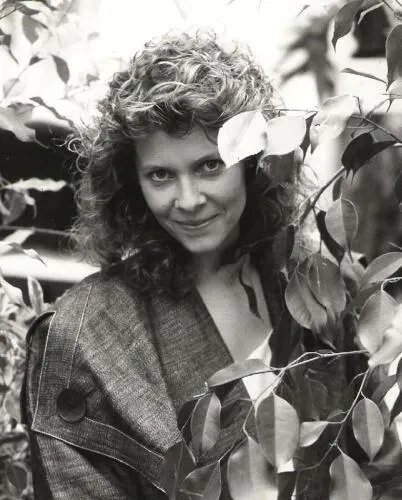 Steven has won his first Academy Award for the category of Best Director in 1994 For the movie Schindler's List.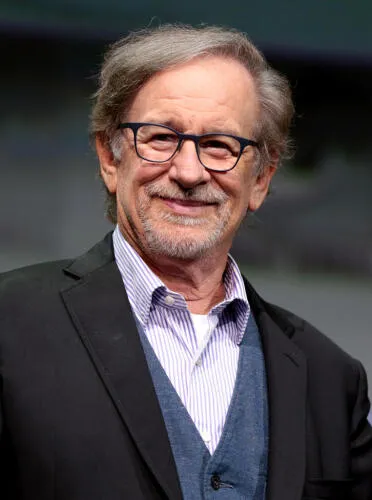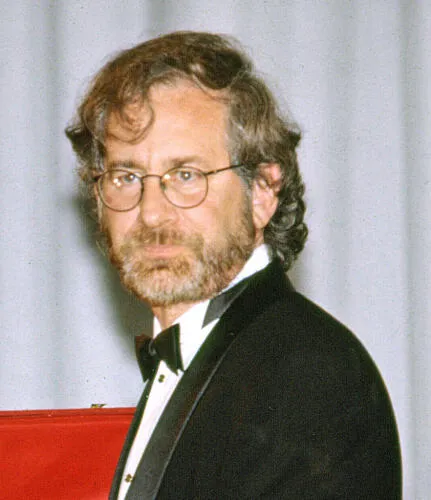 In 1994, Spielberg took a hiatus from directing to spend more time with his family and build his new studio, DreamWorks, with partners Jeffrey Katzenberg and David Geffen.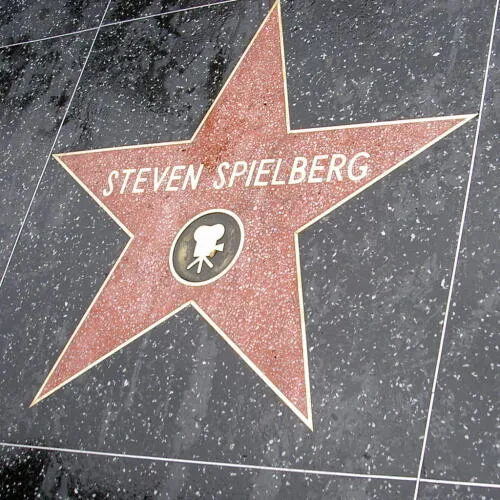 Steven has won his second Academy Award for the category of Best Director in 1999 For the movie Saving Private Ryan.
Spielberg was awarded the Department of Defense Medal for Distinguished Public Service by Secretary of Defense William Cohen at the Pentagon on August 11, 1999, Cohen presented the award in recognition of Spielberg's film Saving Private Ryan.
On May 26, 2016, Spielberg was awarded an Honorary Doctor of Arts by Harvard University.