In 2009, Uber was originally founded as Ubercab by Garrett Camp, a computer programmer and the co-founder of StumbleUpon, and Travis Kalanick, who sold his Red Swoosh startup for $19 million in 2007.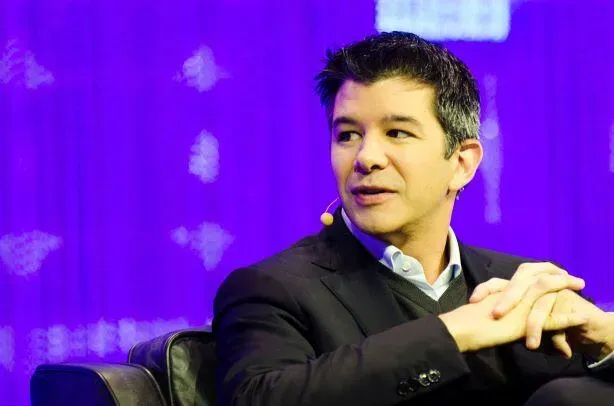 In February 2010, Ryan Graves became the first Uber employee and received 5–10% of the company. Graves started out as general manager and was named CEO shortly after the launch.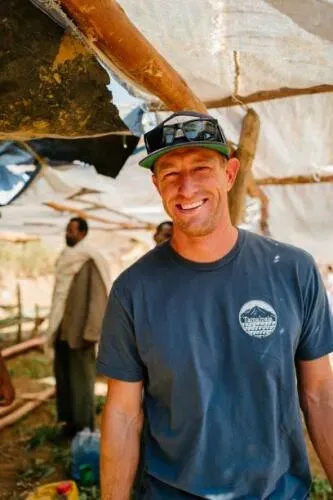 Uber goes live for the first time in San Francisco, launches at SF AppShow, gives attendees first limo rides from app.
Ryan Graves steps down as CEO in favor of Travis Kalanick.
In 2011, the company changed its name from UberCab to Uber after receiving complaints from San Francisco taxi operators.
Uber goes live in New York City.
Uber goes live in Chicago.
Uber expands beyond the United States, starting by expanding into Paris, France.
Uber announces it has raised $37 million in Series B round, including investors such as Goldman Sachs, Menlo Ventures (with Shervin Pishevar and Shawn Carolan co-leading Menlo's investment), and Bezos Expeditions.
Uber launches in Canada starting with Toronto.
Lyft, a competitor to Uber, launches in San Francisco.
Uber launches in London, United Kingdom.
Uber announces UberX, a service that uses lower-cost hybrid vehicles.
Uber adds ridesharing, where regular drivers use their personal vehicles as part of UberX.
Uber launches in Mexico City, Mexico.
Uber expands to Asia launches in Taiwan, starting in Taipei.
Uber expands to Africa, launches its first product in Johannesburg, South Africa.
Uber confirms it has raised $258 million in Series C round at a $3.5 billion pre-money valuation, with investors including Google Ventures and TPG Growth.
Uber expands to India, launching its first product in Bangalore.
Uber launches Uber Rush in New York City, a courier service using bicycle messengers to deliver packages. This marks the beginning of Uber's transition into a logistics company.
Uber confirms it has raised $1.2 billion in a Series D round, with a pre-money valuation of $17 billion. Key investors include BlackRock, Google Ventures, Kleiner Perkins Caufield & Byers (with partner Megan Quinn), Menlo Ventures (Shawn Carolan), SherpaVentures (with partners Shervin Pishevar and Scott Stanford), Summit Partners, and Wellington Management.
Uber officially launches in China, starting with Beijing.
Uber officially launches in Lagos, Nigeria, expanding its presence to Western Africa.
Uber announces UberPool, which lets riders share rides based on proximity.
Uber officially launches UberX in Canada, starting with Toronto and Mississauga.
On October 22, 2014, an article by Sarah Lacy in PandoDaily was published where she sharply criticized the "asshole culture" of Uber and said she intended to delete the app from her phone.
Uber expands its operations in Canada by launching UberX in Montreal.
On November 17, 2014, BuzzFeed editor-in-chief Ben Smith reported that Uber senior executive Emil Michael "outlined the notion of spending 'a million dollars'" to hire four top opposition researchers and four journalists. He said that team could help Uber fight back against the press by looking into "personal lives, your families". Michael was particularly focused on journalist Sarah Lacy, who accused Uber of "sexism and misogyny". Lacy wrote a sharp response critical of Uber's actions.
Uber confirms it has raised $1.2 billion at a $40 billion pre-money valuation in a Series E round. Key investors include Qatar Investment Authority, Valiant Capital Partners, Lone Pine Capital, New Enterprise Associates, and SherpaVentures.
An Uber driver in Delhi allegedly rapes a passenger when driving her home late at night.
Uber expands UberFRESH in some parts of the Los Angeles area to include dinner delivery during weekdays.
Chinese search technology company Baidu announces a $600 million strategic investment in Uber, also classified as a continuation of the Series E round, thereby bringing the Series E total to $1.8 billion.
Uber gets $1.6 billion from Goldman Sachs in debt financing.
Uber launches its first product in East Africa, in Nairobi, Kenya.
Uber opens robotics research facility In Pittsburgh to build self-driving cars. In May, Uber poaches 50 employees from Carnegie Mellon's National Robotics Engineering Center.
Didi Dache and Kuaidi Dache, the two biggest players in the low-cost app-based taxi hailing market in China, announce a merger into Didi Kuaidi. The merged company would be significantly larger than Uber in China.
Uber raises an additional $1 billion in its $40 billion pre-money valuation Series E, increasing the total Series E money raised to $2.8 billion (after adding the first $1.2 billion and the next $600 million raised from Baidu). The additional investors are Times Internet, Foundation Capital, and Accelerated IT Ventures.
UberFRESH, which launched in the Los Angeles area in August 2014, rebrands itself as UberEATS. The rebranding is linked to an effort to rapidly expand to other areas. The service is already available in New York City and Chicago and plans to expand to many other locations.
California Labor Commission rules that a particular Uber driver is an employee, not independent contractor.
Administrative judge recommends that Uber be fined $7.3 million and suspended from operating in California.
It is announced that Uber has completed a Series F round, raising $1 billion at a $50 billion pre-money valuation (so a $51 billion post-money valuation). Key investors are Microsoft and Bennett, Coleman, & Co, Ltd., the parent company of The Times Group, India's largest media conglomerate.
Uber raises $100 million in private equity from the Tata Opportunities Fund, a fund of the Tata Group in India, with the goal of using the money to help it double down on its India operations.
Chinese Uber competitor Didi Kuaidi, the entity formed through the merger of Didi Dache and Kuaidi Dache, raises $3 billion to move more aggressively in its battle to maintain market dominance against Uber in China.
Uber further expands its operations in Canada by launching UberX in Calgary.
Uber competitors Lyft (United States), Didi Kuaidi (China), Ola Cabs (India), and GrabTaxi (South-East Asia) (all of which have Softbank as an investor) announce a global technology and service alliance.
Uber announces that it is raising $2.1 billion at a $62.5 billion valuation.
UberEATS, Uber's food delivery service, is spun off into a separate standalone app, and now offers all-day delivery in Toronto. The new app is not available for other regions.
On March 1, the new UberEATS app with all-day delivery launches in Los Angeles, California.
On March 15, UberEATS launches in Chicago, Houston, and San Francisco, and announces plans to launch in a number of other US cities in the coming months.
Uber launches in Buenos Aires, Argentina amidst claims of illegality and taxi protests.
On May 9, Uber and Lyft cease operations in Austin, Texas. This is in response to a city ordinance upheld by Austin voters on May 7 that would require drivers for Uber, Lyft, and other transportation network companies to get fingerprint checks, to have their vehicles labeled, and to not pick up and drop off in certain city lanes.
Uber announces that it is changing its app to inform riders of the price of their ride when they book it, rather than simply providing a surge multiplier. The move is prompted by the observation that UberPool users, who do see the ride price upfront, are more likely to continue using the service. Price changes triggered by destination changes will be sent to riders in real time. Changes to routes due to traffic or other reasons not under the rider's control will not result in a change to the price charged upfront. The move is not an end to surge pricing but rather a change in the way the surge pricing is communicated to customers. The change, officially announced in late June, had already been rolled out at the time of announcement in several cities, and had received some commentary in May.
Uber opens up the Uber RUSH API to developers. The goal of this API is to make it easy for merchants to integrate the use of Uber drivers into their delivery system. The tool has been used by select small businesses since October 2015, and the opening up to the public is to encourage more widespread adoption.
Uber launches in Kiev, Ukraine.
Uber leaves Budapest, Hungary.
The Chinese government issues guidelines to make ride-hailing services, such as Uber, legal in the country.
Didi Chuxing (formerly Didi Kuaidi), the dominant player in China's ridesharing market, agrees to buy Uber China, Uber's business in China. The Uber brand will be retained, but Didi would "integrate the managerial and technological experience and expertise of the two teams." Uber reportedly lost $2 billion trying to make inroads in China.
Uber announces plans to launch service with self-driving cars in Pittsburgh, Pennsylvania, where its robotics research facility, built with employees poached from Carnegie Mellon University in 2015, is located. The cars are modified version of the Volvo sports utility vehicle equipped with Uber's technology for self-driving. Cars will have drivers at the wheel, monitoring the vehicle, as required by law. The move is seen by commentators as the first step in Uber's ambitious goal of replacing its entire fleet with autonomous vehicles.
Uber begins mapping UK streets in an effort to identify the best pick-up and drop-off points from its own images.
Uber loses the case of Aslam v Uber BV on workers' rights. Appeals to the UK Employment Appeal Tribunal.
Uber launches a redesigned rider app, with a simplified user flow that focuses on identifying the destination first, then shows ride options with prices, and then gives driver contact information and allows riders to make adjustments such as split fare and get more information about the destination. The app also connects better with the user's current location, real-world identity, favorite places (such as work and home) and integration with services such as Foursquare and Yelp for destination-specific information, in what is seen as an attempt to pull users into spending more time in the app.
Uber begins beta testing a program in select cities to pick up passengers aged 13 through 17, previously not allowed on the company's terms of service.
Uber CEO Travis Kalanick takes summer sabbatical after an investigation into the company's workplace culture.
Travis Kalanick resigns as CEO.
Dara Khosrowshahi is hired as CEO.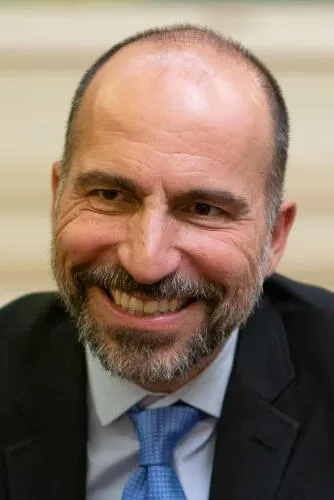 A Uber branded Visa credit card is announced for the United States market, in partnership with Barclays. The card became open for applications on November 2, 2017.
Uber further expands its operations in Canada by launching in Saskatoon.
Uber raises $8.1 billion at $45 per share in its IPO, valuing the company at $82 billion.
In October 2019, in partnership with HeliFlight, Uber began offering a helicopter taxi service between Manhattan and John F. Kennedy International Airport.
Uber further expands its operations in Canada by launching in Vancouver, British Columbia and other parts of Metro Vancouver.
In January 2020, Uber acquired Careem for $3.1 billion.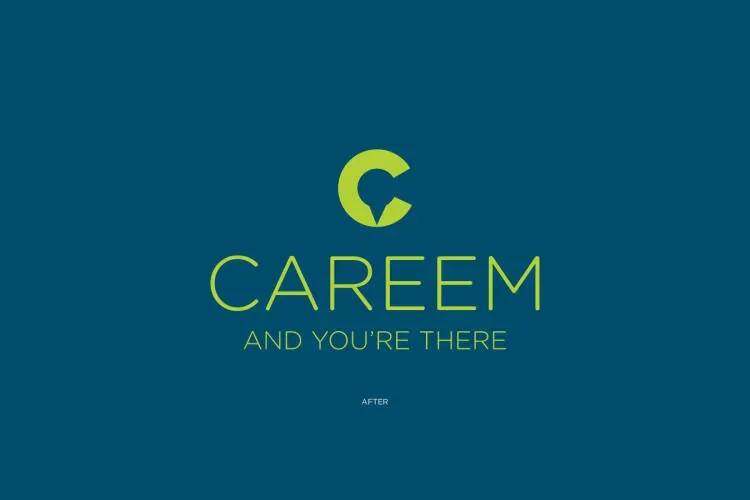 On May 5, 2020, during the COVID-19 pandemic, Uber announced plans to layoff 3,700 employees, around 14% of its total workforce. On May 18, 2020, 3,000 more job cuts and 45 office closures were announced.
In June 2020, Uber announced that it would manage the on-demand high-occupancy vehicle fleet for Marin Transit, a public bus agency in Marin County, California. This partnership is Uber's first SaaS partnership.
In July 2020, Uber in partnership with its majority-owned Cornershop, launched Uber grocery delivery service in Latin America, Canada, Miami, and Dallas.
In November 2020, Uber announced that it had lost $5.8 billion.
On December 1, 2020, Uber acquired Postmates for $2.65 billion.
In early February 2021, Uber announced the purchase of Boston-based alcohol delivery service Drizly for $1.1 billion in cash and stock.
In April 2021, Uber said that its employees are expected to return to the office by September 13 and to work at least three days per week from the office. Later in the month, Uber announced it would be expanding upon its food-delivery features to further integrate them with its ride service to accommodate a vaccinated public. Vaccination appointments will be facilitated through the app as well.