By the mid-1950s, the typical middle-class American already maintained revolving credit accounts with several different merchants, which was clearly inefficient and inconvenient due to the need to carry so many cards and pay so many separate bills each month.
The original idea was the brainchild of BofA's in-house product development think tank, the Customer Services Research Group, and its leader, Joseph P. Williams. Williams convinced senior BofA executives in 1956 to let him pursue what became the world's first successful mass mailing of unsolicited credit cards (actual working cards, not mere applications) to a large population.
The 1958 test at first went smoothly, but then BofA panicked when it confirmed rumors that another bank was about to initiate its own drop in San Francisco, BofA's home market.
In mid-September 1958, Bank of America (BofA) launched its BankAmericard credit card program in Fresno, California, with an initial mass mailing (or "drop", as they came to be called) of 60,000 unsolicited credit cards.
By March 1959, drops began in San Francisco and Sacramento.
By June, BofA was dropping cards in Los Angeles.
By October, the entire state had been saturated with over 2 million credit cards, and BankAmericard was being accepted by 20,000 merchants.
However, the program was riddled with problems, as Williams (who had never worked in a bank's loan department) had been too earnest and trusting in his belief in the basic goodness of the bank's customers, and he resigned in December 1959.
In Japan, The Sumitomo Bank issued BankAmericards through the Sumitomo Credit Service.
In France, it was known as Carte Bleue (Blue Card). The logo still appears on many French-issued Visa cards today.
In the UK, the only BankAmericard issuer for some years was Barclaycard. The branding still exists today, but is used not only on Visa cards issued by Barclays, but on its MasterCard and American Express cards as well.
The original goal of BofA was to offer the BankAmericard product across California, but in 1966, BofA began to sign licensing agreements with a group of banks outside of California, in response to a new competitor, Master Charge (now MasterCard), which had been created by an alliance of several other California banks to compete against BankAmericard.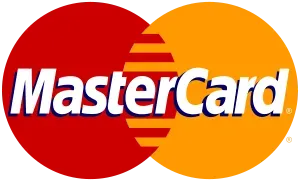 In 1968, a manager at the National Bank of Commerce (later Rainier Bancorp), Dee Hock, was asked to supervise that bank's launch of its own licensed version of BankAmericard in the Pacific Northwest market. Although Bank of America had cultivated the public image that BankAmericard's troubled startup issues were now safely in the past, Hock realized that the BankAmericard licensee program itself was in terrible disarray because it had developed and grown very rapidly in an ad hoc fashion. For example, "interchange" transaction issues between banks were becoming a very serious problem, which had not been seen before when Bank of America was the sole issuer of BankAmericards.
In Canada, an alliance of banks (including Toronto-Dominion Bank, Canadian Imperial Bank of Commerce, Royal Bank of Canada, Banque Canadienne Nationale and Bank of Nova Scotia) issued credit cards under the Chargex name from 1968 to 1977.
After lengthy negotiations, the committee led by Hock was able to persuade Bank of America that a bright future lay ahead for BankAmericard — outside Bank of America. In June 1970, Bank of America gave up control of the BankAmericard program.
However, Bank of America retained the right to directly license BankAmericard to banks outside the United States, and continued to issue and support such licenses. By 1972, licenses had been granted in 15 countries. The international licensees soon encountered a variety of problems with their licensing programs, and they hired Hock as a consultant to help them restructure their relationship with BofA as he had done for the domestic licensees.
As a result, in 1974, the International Bankcard Company (IBANCO), a multinational member corporation, was founded in order to manage the international BankAmericard program.
In 1976, the directors of IBANCO determined that bringing the various international networks together into a single network with a single name internationally would be in the best interests of the corporation; however, in many countries, there was still great reluctance to issue a card associated with Bank of America, even though the association was entirely nominal in nature.
In Spain, until 1979 the only issuer was Banco de Bilbao.
Visa had been headquartered in San Francisco until 1985
Around 1993, Visa began consolidating various scattered offices in San Mateo to a location in Foster City. Visa became Foster City's largest employer.
Visa settled a 1996 antitrust lawsuit brought by a class of U.S. merchants, including Walmart, for billions of dollars in 2003. Over 4 million class members were represented by the plaintiffs. According to a website associated with the suit, Visa and MasterCard settled the plaintiffs' claims for a total of $3.05 billion. Visa's share of this settlement is reported to have been the larger.
In 1998, the Department of Justice sued Visa over rules prohibiting its issuing banks from doing business with American Express and Discover. The Department of Justice won its case at trial in 2001 and the verdict was upheld on appeal. American Express and Discover filed suit as well.
In 2002, the European Commission exempted Visa's multilateral interchange fees from Article 81 of the EC Treaty that prohibits anti-competitive arrangements.
In January 2007, the European Commission issued the results of a two-year inquiry into the retail banking sector. The report focuses on payment cards and interchange fees. Upon publishing the report, Commissioner Neelie Kroes said the "present level of interchange fees in many of the schemes we have examined does not seem justified." The report called for further study of the issue.
The antitrust authorities of EU Member States other than the United Kingdom are also investigating MasterCard's and Visa's interchange fees. For example, on January 4, 2007, the Polish Office of Competition and Consumer Protection fined twenty banks a total of PLN 164 million (about $56 million) for jointly setting MasterCard's and Visa's interchange fees.
Visa Europe was an entirely separate company to Visa Inc. having gained independence of Visa International Service Association in October 2007 when Visa Inc. became a publicly-traded company on the New York Stock Exchange.
In October 2007, Bank of America announced it was resurrecting the BankAmericard brand name as the "BankAmericard Rewards Visa".
On October 3, 2007, Visa completed its corporate restructuring with the formation of Visa Inc. The new company was the first step towards Visa's IPO.
Prior to October 3, 2007, Visa comprised four non-stock, separately incorporated companies that employed 6,000 people worldwide: the worldwide parent entity Visa International Service Association (Visa), Visa USA Inc., Visa Canada Association, and Visa Europe Ltd. The latter three separately incorporated regions had the status of group members of Visa International Service Association.
The second step came on November 9, 2007, when the new Visa Inc. submitted its $10 billion IPO filing with the U.S. Securities and Exchange Commission (SEC).
In 2002, the European Commission exempted Visa's multilateral interchange fees from Article 81 of the EC Treaty that prohibits anti-competitive arrangements. However, this exemption expired on December 31, 2007. In the United Kingdom, MasterCard has reduced its interchange fees while it is under investigation by the Office of Fair Trading.
On February 25, 2008, Visa announced it would go ahead with an IPO of half its shares.
The IPO took place on March 18, 2008. Visa sold 406 million shares at US$44 per share ($2 above the high end of the expected $37–42 pricing range), raising US$17.9 billion in the largest initial public offering in U.S. history.
On March 20, 2008, the IPO underwriters (including JP Morgan, Goldman Sachs & Co., Bank of America Securities LLC, Citi, HSBC, Merrill Lynch & Co., UBS Investment Bank and Wachovia Securities) exercised their overallotment option, purchasing an additional 40.6 million shares, bringing Visa's total IPO share count to 446.6 million, and bringing the total proceeds to US$19.1 billion.
On March 26, 2008, the European Commission opened an investigation into Visa's multilateral interchange fees for cross-border transactions within the EEA as well as into the "Honor All Cards" rule (under which merchants are required to accept all valid Visa-branded cards).
In October 2010, Visa and MasterCard reached a settlement with the U.S. Justice Department in another antitrust case. The companies agreed to allow merchants displaying their logos to decline certain types of cards (because interchange fees differ), or to offer consumers discounts for using cheaper cards.
In December 2010, Visa reached a settlement with the European Union in yet another antitrust case, promising to reduce debit card payments to 0.2 percent of a purchase.
Visa Europe began suspending payments to WikiLeaks on December 7, 2010.
On December 8, the group Anonymous performed a DDoS attack on visa.com, bringing the site down.
As of October 1, 2012, Visa's headquarters are located in Foster City, California.
On November 27, 2012, a federal judge entered an order granting preliminary approval to a proposed settlement to a class-action lawsuit filed in 2005 by merchants and trade associations against Mastercard and Visa. The suit was filed due to alleged price fixing practices employed by Mastercard and Visa. About one quarter of the named class plaintiffs have decided to opt "out of the settlement". Opponents object to provisions that would bar future lawsuits and even prevent merchants from opting out of significant portions of the proposed settlement.
Visa teamed with Apple in September 2014, to incorporate a new mobile wallet feature into Apple's new iPhone models, enabling users to more readily use their Visa, and other credit/debit cards.
In 2015, the Australian Federal Court ordered Visa to pay a pecuniary penalty of $20 million (including legal fees) for engaging in anti-competitive conduct against Dynamic Currency Conversion operators, in proceedings brought by the Australian Competition and Consumer Commission.
Visa Inc. announced the plan to acquire Visa Europe on November 5, 2015, creating a single global company.
On April 21, 2016 the agreement was amended in response to the feedback of European Commission.
In June 2016, the Wall Street Journal reported that Walmart threatened to stop accepting Visa cards in Canada. Visa objected saying that consumers should not be dragged into a dispute between the companies.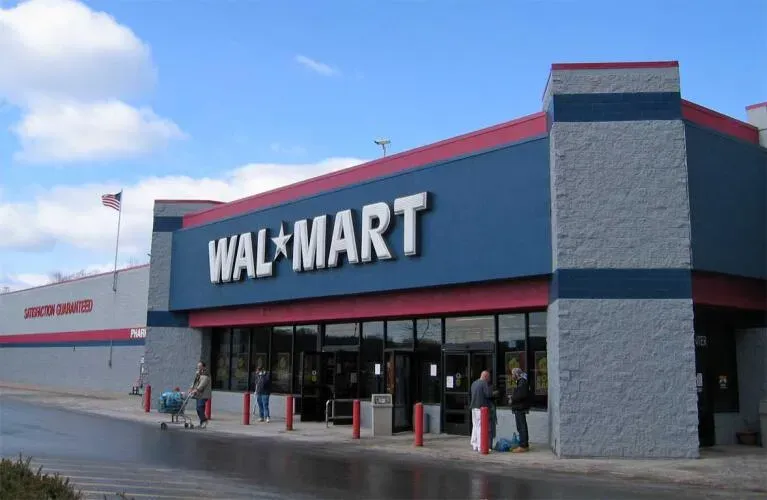 The acquisition of Visa Europe was completed on June 21, 2016.
In March 2019, U.S. retailer Kroger announced that its 250-strong Smith's chain would stop accepting Visa credit cards as of April 3, 2019 due to the cards' high 'swipe' fees. Kroger's California-based Foods Co stores stopped accepting Visa cards in August 2018.
Plaintiffs allege that Visa and Mastercard fixed interchange fees, also known as swipe fees, that are charged to merchants for the privilege of accepting payment cards. In their complaint, the plaintiffs also alleged that the defendants unfairly interfere with merchants from encouraging customers to use less expensive forms of payment such as lower-cost cards, cash, and checks. A settlement of US$6.24 billion has been reached and a court is scheduled to approve or deny the agreement on November 7, 2019.