In 1980, Ernest Harrison, the then chairman of Racal Electronics, agreed to a deal with Lord Weinstock of the General Electric Company to allow Racal to access some of GEC's tactical battlefield radio technology.
In 1980, The head of Racal's military radio division, Gerry Whent, was briefed by Ernest Harrison to drive the company into commercial mobile radio. Whent visited a mobile radio factory run by General Electric (unrelated to GEC) in Virginia, USA, the same year to understand the commercial use of military radio technology.
In July 1982, Jan Stenbeck, head of a growing Swedish conglomerate, set up an American company, Millicom Inc, and approached Gerry Whent about bidding jointly for the UK's second cellular radio license. The two struck a deal giving Racal 60% of the new company, Racal-Millicom Ltd, and Millicom 40%.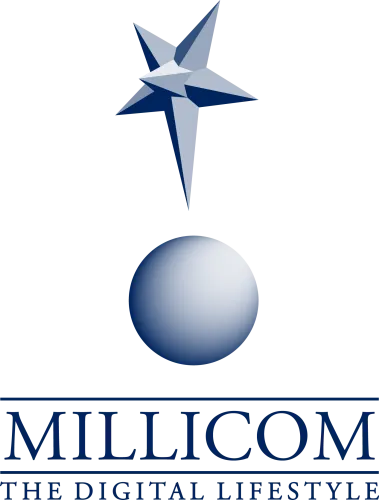 Due to concerns of the British government about foreign ownership, the terms were revised, and in December 1982, the Racal-Millicom partnership was awarded the second U.K. mobile phone network license. Final ownership of Racal-Millicom Ltd was 80% Racal, with Millicom holding 15% plus royalties, and the venture firm Hambros Technology Trust holding 5%.
Vodafone was launched on 1 January 1985 under the new name, Racal-Vodafone (Holdings) Ltd, with its first office based in the Courtyard in Newbury, Berkshire, and shortly thereafter Racal Strategic Radio was renamed Racal Telecommunications Group Limited.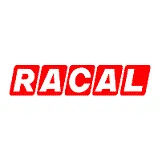 On 29 December 1986, Racal Electronics issued shares to the minority shareholders of Vodafone worth GB£110 million, and Vodafone became a fully owned brand of Racal.
On 26 October 1988, Racal Telecom, the majority held by Racal Electronics, went public on the London Stock Exchange with 20% of its stock floated. The successful flotation led to a situation where Racal's stake in Racal Telecom was valued more than the whole of Racal Electronics.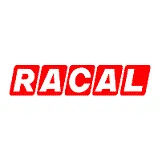 On 16 September 1991, Under stock market pressure to release full value for shareholders, Racal Telecom was demerged from Racal Electronics as Vodafone Group, with Gerry Whent as its CEO.

In July 1996, Vodafone acquired two-thirds of Talkland, which it did not already own, for £30.6 million.
On 19 November 1996, in a defensive move, Vodafone purchased Peoples Phone for £77 million, a 181 store chain whose customers were overwhelmingly using Vodafone's network. In a similar move, the company acquired 80% of Astec Communications that it did not own, a service provider with 21 stores.
In January 1997, Gerald Whent retired and Christopher Gent took over as the CEO.
In 1997, Vodafone introduced its Speechmark logo, composed of a quotation mark in a circle, with the O's in the Vodafone logotype representing opening and closing quotation marks and suggesting conversation.
In November 1998, the Vodafone Egypt network went live under the name Click GSM and was rebranded to Vodafone in 2002.
On 29 June 1999, Vodafone completed its purchase of AirTouch Communications, Inc. and changed its name to Vodafone Airtouch plc. The merged company commenced trading on 30 June 1999.
On 21 September 1999, Vodafone agreed to merge its US wireless assets with those of Bell Atlantic Corp to form Verizon Wireless.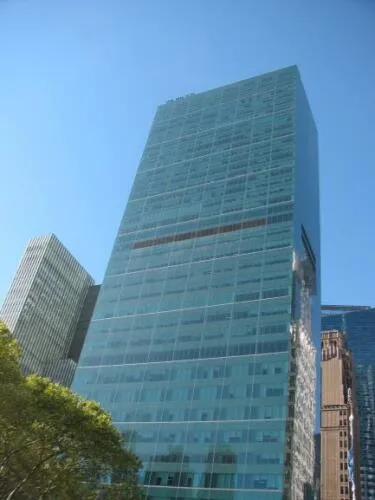 In November 1999, Vodafone made an unsolicited bid for Mannesmann, which was rejected. Vodafone's interest in Mannesmann had been increased by the latter's purchase of Orange, the UK mobile operator.
Chris Gent would later say Mannesmann's move into the UK broke a "gentleman's agreement" not to compete in each other's home territory. The hostile takeover provoked strong protest in Germany and a "titanic struggle" which saw Mannesmann resist Vodafone's efforts.
On 3 February 2000, the Mannesmann board agreed to merge with Vodafone with an increased offer of £112 billion, then the largest corporate merger ever.
The merger of Vodafone's US wireless assets with Bell Atlantic Corp to form Verizon was completed on 4 April 2000, just a few months prior to Bell Atlantic's merger with GTE to form Verizon Communications, Inc.
The EU approved the merger in April 2000 when Vodafone agreed to divest the 'Orange' brand, which was acquired in May 2000 by France Télécom.
On 28 July 2000, the Company reverted to its former name, Vodafone Group plc.
On 17 December 2001, Vodafone introduced the concept of "Partner Networks", by signing TDC Mobil of Denmark. The new concept involved the introduction of Vodafone international services to the local market, without the need for investment by Vodafone.
On 18 September 2002, Vodafone signed a Partner Network Agreement with the MTC group of Kuwait. The agreement involved the rebranding of MTC to MTC-Vodafone.
On 29 December 2003, Vodafone signed another Partner Network Agreement with Kuwait's MTC group. The second agreement involved co-operation in Bahrain and the branding of the network as MTC-Vodafone.
On 3 November 2004, the Company announced that its South African affiliate Vodacom had agreed to introduce Vodafone's international services, such as Vodafone live! and partner agreements, to its local market.
In November 2005, Vodafone announced that it was in exclusive talks to buy a 15% stake of VenFin in Vodacom Group, reaching an agreement the following day. Vodafone and Telkom then had a 50% stake each in Vodacom. Vodafone now owns 57.5% of Vodacom after purchasing a 15% stake from Telkom.
On 8 November 2006, the company announced a deal with Telecom Egypt, resulting in further co-operation in the Egyptian market and increasing its stake in Vodafone Egypt. After the deal, Vodafone Egypt was 55% owned by the group, while the remaining 45% was owned by Telecom Egypt.
In 2007, Vodafone entered into a title sponsorship deal with the McLaren Formula One team, which traded as "Vodafone McLaren Mercedes" until the sponsorship ended at the end of the 2013 season.
In December 2007, a Vodafone Group-led consortium was awarded the second mobile phone license in Qatar under the name "Vodafone Qatar". Vodafone Qatar is located at QSTP, Qatar Science & Technology Park.
On 11 May 2008, Vodafone sealed a trade agreement with the Chilean Entel PCS Chile, in which Entel PCS has access to the equipment and international services of Vodafone, and Vodafone will be one of the trademarks of Entel for the wireless business.
On 3 July 2008, Vodafone agreed to acquire a 70% stake in Ghana Telecom for $900 million.
On 17 August 2008, Vodafone succeeded to acquire 70% of Ghana Telecom.
On 9 October 2008, Vodafone offered to acquire an additional 15% stake in Vodacom Group from Telkom.
On 6 November 2008, the finalized details of the agreement were announced. The agreement called for Telkom to sell 15% of its 50% stake in Vodacom to the group, and demerge the other 35% to its shareholder.
On 28 January 2009, the Vodafone group announced a partner network agreement with Du, the second-largest operator in the United Arab Emirates. The agreement involved co-operation on international clients, handset procurement, mobile broadband, etc.
On 15 April 2009, Ghana Telecom, along with its mobile subsidiary OneTouch, was rebranded as Vodafone Ghana.
On 18 May 2009, Vodacom entered the JSE Limited, the largest stock exchange in South Africa, after Vodafone increased its stake by 15% to 65% to take a majority holding, despite disputes by local trade unions.
On 24 February 2010, the Vodafone group signed a partner network agreement with the second-largest operator in Libya, al Madar.
In April 2011, Vodacom rebranded with the Vodafone logo.
On 1 December 2011, it acquired the Reading-based Bluefish Communications Ltd, an ICT consultancy company. The acquired operations formed the nucleus of a new Unified Communications and Collaboration practice within its subsidiary Vodafone Global Enterprise.
In April 2012, Vodafone announced an agreement to acquire Cable & Wireless Worldwide (CWW) for £1.04 billion. The acquisition gave Vodafone access to CWW's fiber network for businesses, enabling it to take unified communications to expand its enterprise service offerings.
On 18 June 2012, Cable & Wireless' shareholders voted in favor of the Vodafone offer.
On 2 September 2013, Vodafone announced it would be selling its 45% stake in Verizon Wireless to Verizon Communications for $US130 billion. With the proceeds from the deal, it announced a £19 billion Project Spring initiative to improve network quality in Europe and emerging markets, like India.
On 23 September 2016, Vodafone extended its activities to Cameroon by signing a partnership with Afrimax, a 4G-LTE telecommunications operator in Africa.
In June 2017, the company took measures to prevent its advertising from appearing within outlets focused on creating and sharing hate speech and fake news.
In September 2017, the partnership of Vodafone with Afrimax ceased to operate following the withdrawal of its license by the government.
In February 2018, Vodafone Europe agreed to sell its stake in the Qatar joint venture.
On 25 November 2019, Vodafone in collaboration with Inseego Corp., introduced the 5G MiFi M1100 in Qatar. It is the first commercially available 5G mobile hotspot in the region.
In January 2020, Vodafone confirmed that it has pulled out of the Libra Association, the governing council for the Facebook-created global digital currency initiative.
On 29 January 2020, Saudi Telecom Company (STC) and the Vodafone Group signed a Memorandum of Understanding for the sale of Vodafone's entire 55 percent stake in Vodafone Egypt to STC. With the sale, Vodafone will be exiting Egypt (as a telecom operator) as the rest of the 45 percent stake in Vodafone Egypt is owned by Telecom Egypt. Telecom Egypt has said that it has no plans to sell its stake.