Jeff Bezos founded Amazon in July 1994. He chose Seattle because of technical talent as Microsoft is located there. Bezos initially incorporated the company in Washington state with the name Cadabra, Inc.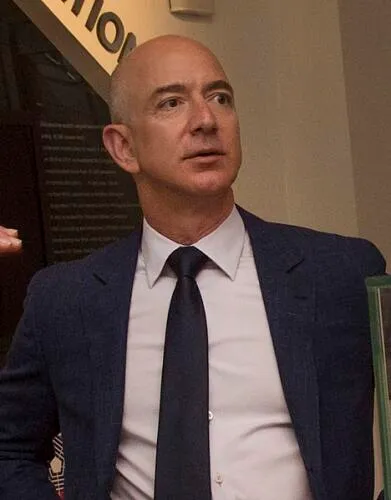 After a few months Bezos changed the name to Amazon.com, Inc because a lawyer misheard its original name as "cadaver".
In May 1997, the organization went public.
Barnes & Noble sued Amazon on May 12, 1997, alleging that Amazon's claim to be "the world's largest bookstore" was false because it "...isn't a bookstore at all. It's a book broker." The suit was later settled out of court and Amazon continued to make the same claim.
The company began selling music and videos in 1998, at which time it began operations internationally by acquiring online sellers of books in United Kingdom and Germany.
Walmart sued Amazon on October 16, 1998, alleging that Amazon had stolen Walmart's trade secrets by hiring former Walmart executives. Although this suit was also settled out of court, it caused Amazon to implement internal restrictions and the reassignment of the former Walmart executives.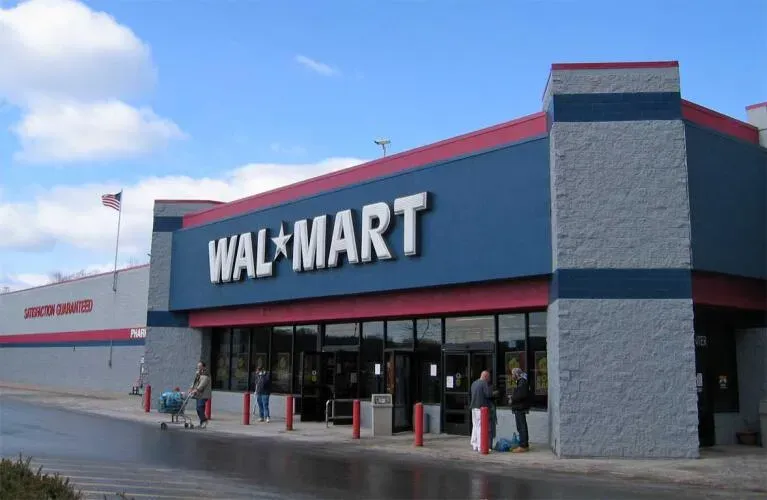 Jack Ma launches Alibaba in China, which would later grow to dominate the Chinese online retail market, and provide an obstacle to Amazon's attempts to expand in China.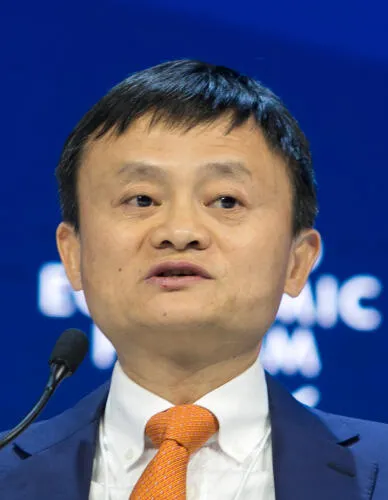 Amazon also sold video games, consumer electronics, home-improvement items, software, games, and toys in addition to other items.
In 1999, Amazon first attempted to enter the publishing business by buying a defunct imprint, "Weathervane", and publishing some books "selected with no apparent thought", according to The New Yorker. The imprint quickly vanished again, and as of 2014 Amazon representatives said that they had never heard of it.
Also in 1999, Time magazine named Bezos the Person of the Year when it recognized the company's success in popularizing online shopping.
Since June 19, 2000, Amazon's logotype has featured a curved arrow leading from A to Z, representing that the company carries every product from A to Z, with the arrow-shaped like a smile.
Amazon launches Free Super Saver Shipping, which allows customers to get free shipping for orders above $99.
In 2002, the corporation started Amazon Web Services (AWS), which provided data on Web site popularity, Internet traffic patterns and other statistics for marketers and developers. In 2006, the organization grew its AWS portfolio when Elastic Compute Cloud (EC2), which rents computer processing power as well as Simple Storage Service (S3), that rents data storage via the Internet, were made available. That same year, the company started Fulfillment by Amazon which managed the inventory of individuals and small companies selling their belongings through the company internet site.
Amazon launches A9.com, a subsidiary of Amazon.com based in Palo Alto, California that develops search and advertising technology.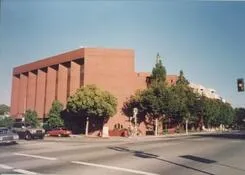 The first profit announced.
Amazon acquires Joyo, an online bookstore in China, for $75 million, which then becomes the 7th regional website of Amazon.com. joyo later becomes Amazon China.
Amazon launches Amazon Prime, a membership offering free two-day shipping within the contiguous United States on all eligible purchases for a flat annual fee of $79.
Amazon launches Amazon Mechanical Turk, an application programming interface (API) allowing any Internet user to perform "human-intelligence" tasks such as transcribing podcasts, often at very low wages.
Amazon launches Amazon Simple Storage Service (Amazon S3), which allows other websites/developers to store computer files on Amazon's servers.
Amazon launches Amazon Elastic Compute Cloud (Amazon EC2), a virtual site farm allowing users to use the Amazon infrastructure to run applications ranging from running simulations to web hosting.
Amazon agrees to settle a legal dispute with Toys R Us (over a partnership that gave Toys R Us exclusive rights to supply some toy products on Amazon's website) and pays $51 million.
Amazon launches Fulfillment by Amazon, giving small businesses the ability to use Amazon.com's own order fulfillment and customer service infrastructure - and customers of Amazon.com shipping offers when buying from 3rd-party sellers.
CreateSpace announces launch of Books on Demand service, which makes it easy for authors who want to self-publish their books to distribute them on Amazon.com.
Amazon launches AmazonFresh, a grocery service offering perishable and nonperishable foods.
Amazon launches Amazon Music, an online music store and music locker.
Amazon launches the Amazon Kindle.

Amazon acquires Zappos for $850 million.
Apple introduces its own virtual bookstore, called iBooks, and then partners with five major book publishers. It later convinces them to raise the price of ebooks (using the agency pricing model that gives publishers full control over ebook prices).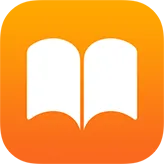 Microsoft launches Microsoft Azure, a cloud computing platform that will compete with Amazon AWS over cloud services.

Amazon announced that e-book sales for its Kindle reader outnumbered sales of hardcover books for the first time ever.
Amazon acquires Lovefilm, a DVD rental service known as the Netflix of Europe.

Amazon rebrands its Amazon Video service as Amazon Instant Video and adds access to 5,000 movies and TV shows for Amazon Prime members.
Amazon launches the Amazon Appstore for Android devices and the service was made available in over 200 countries.
California starts collecting sales taxes on Amazon.com purchases.
Amazon launches Amazon Locker, a delivery locker system that allows users to get items delivered at specially-designed lockers.
Amazon announces the Kindle Fire, a tablet computer that takes aim at Apple's iPad with a smaller device that sells at $199, compared with the $499 value of Apple's cheapest iPad.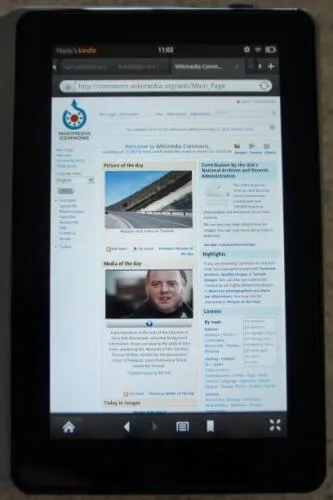 On October 18, 2011, Amazon.com announced a partnership with DC Comics for the exclusive digital rights to many popular comics, including Superman, Batman, Green Lantern, The Sandman, and Watchmen. The partnership has caused well-known bookstores like Barnes & Noble to remove these titles from their shelves.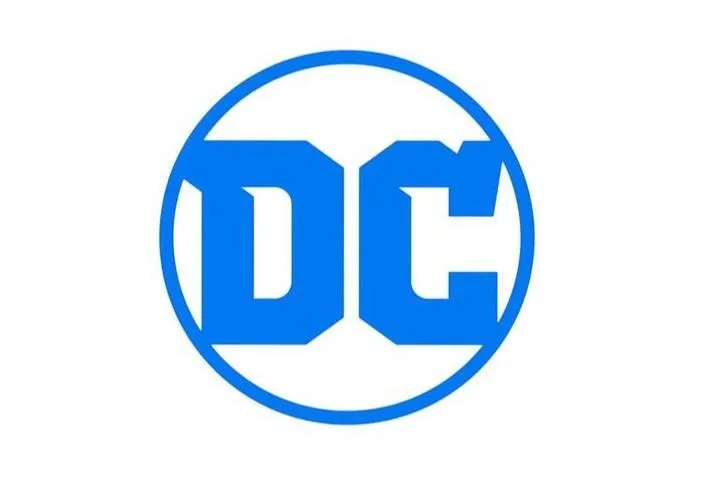 Amazon acquires Kiva Systems for $775 million, a robotics company that creates robots that can move items around warehouses.
The Department of Justice files suit against Apple Inc and five major publishing houses (the "Big Five"), alleging that they colluded in 2010 to raise the price of ebooks (using the agency pricing model that gives publishers full control over ebook prices).

Amazon agrees to allow collection of sales taxes in both Nevada and Texas (starting on July 1), and agrees to create 2,500 jobs and invest $200 million in new distribution centers in Texas.
Amazon announces the Kindle Fire HD series of touchscreen tablet computers.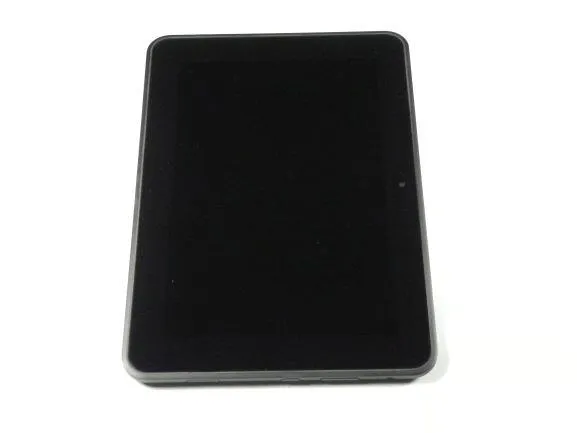 Amazon acquires social reading and book-review site GoodReads.
Amazon launches in India.
In 2013, Amazon secured a US$600 million contract with the CIA, which poses a potential conflict of interest involving the Bezos-owned The Washington Post and his newspaper's coverage of the CIA. Kate Martin, director of the Center for National Security Studies, said, "It's a serious potential conflict of interest for a major newspaper like The Washington Post to have a contractual relationship with the government and the most secret part of the government." This was later followed by a US$10 billion contract with the U.S. Department of Defense.
In 2014, Amazon launched the Fire Phone. The Fire Phone was meant to deliver media streaming options but the venture failed, resulting in Amazon registering a $170 million loss. This would also lead to the Fire Phone production being stopped the following year. In August of the same year, Amazon would finalize the acquisition of Twitch, a social video gaming streaming site for $970 million. This new acquisition would be integrated into the game production division of Amazon.
Amazon launches the Amazon Fire.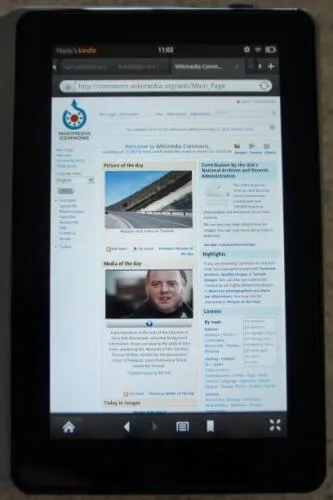 Amazon announced its intent to acquire the video game streaming website Twitch for $970 million.
Amazon resolves dispute with Hachette, allowing Hachette to adopt the agency-pricing model and set prices on Hachette books sold on Amazon.
Amazon unveils Amazon Echo, a wireless speaker and voice command device that can take commands and queries, and be used to add items to the Amazon.com shopping cart, among other things. The Alexa Voice Service that is built into Amazon Echo can also be added to other Amazon devices.
Alibaba announces that it will invest $1 billion into its Aliyun cloud computing arm, some of which would go into new Aliyun international data centers. This would allow Aliyun to compete with Amazon Web Services outside of China.
Amazon launches Amazon Underground, an Android app through which users can get gaming and other apps for free that they would otherwise have to pay for, and also get in-app purchases for free. App creator participation is voluntary. App creators are paid $0.002 for every minute a user spends in the app.
Amazon opened its first physical retail store, a bookstore in the University Village shopping center in Seattle. The store, known as Amazon Books, has prices matched to those found on the Amazon website and integrate online reviews into the store's shelves.

Amazon begins moving into their new headquarters campus in the Denny Triangle neighborhood of Seattle, beginning with the 38-story Amazon Tower I (nicknamed "Doppler" after the codename for Amazon Echo).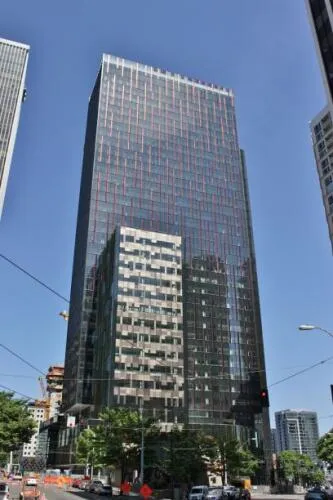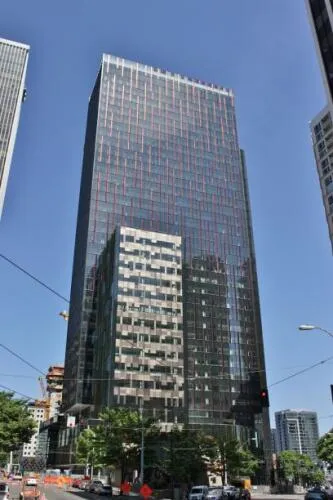 Amazon Prime Air (Amazon's drone-based delivery system) makes its first delivery in Cambridge in the United Kingdom. The successful delivery is announced a week later, on December 14, along with video.
Souq.com is the largest E-Commerce platform in the Middle East based in Dubai, United Arab Emirates. On March 28, 2017, Amazon confirmed it would be acquiring Souq.com for $580 million. Souq.com is now a subsidiary of Amazon, and acts as Amazon's arm into the Middle East region.
In June 2017, Amazon announced that it would acquire Whole Foods, a high-end supermarket chain with over 400 stores, for $13.4 billion.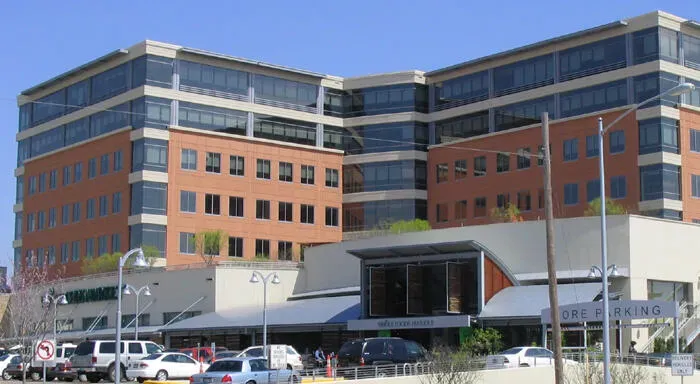 In June 2017, Nike confirmed a "pilot" partnership with Amazon to sell goods directly on the platform.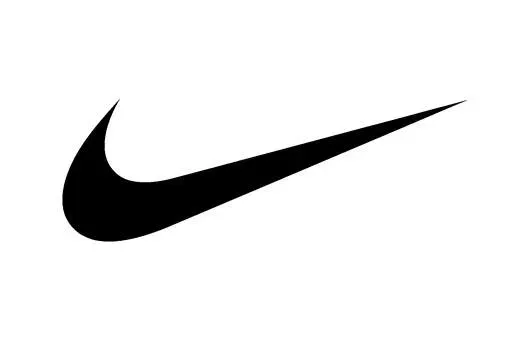 On August 23, 2017, Whole Foods shareholders, as well as the Federal Trade Commission, approved the deal.
As 2017 came to a close, Amazon had over 566,000 employees worldwide.
On January 22, 2018, Amazon Go, a store that uses cameras and sensors to detect items that a shopper grabs off shelves and automatically charges a shopper's Amazon account, was opened to the general public in Seattle.
According to an August 8, 2018 story in Bloomberg Businessweek, Amazon has about a 5 percent share of US retail spending (excluding cars and car parts and visits to restaurants and bars), and a 43.5 share of American online spending in 2018. The forecast is for Amazon to own 49 percent of the total American online spending in 2018, with two-thirds of Amazon's revenue coming from the US.
Amazon announced to debut the Amazon 4-star in New York, Soho neighborhood Spring Street between Crosby and Lafayette on 27 September 2018. The store carries the 4-star and above rated products from around New York.
In November 2018, Amazon announced it would open its highly sought-after new headquarters, known as (HQ2) in Long Island City, Queens, New York City, and in the Crystal City neighborhood of Arlington, Virginia.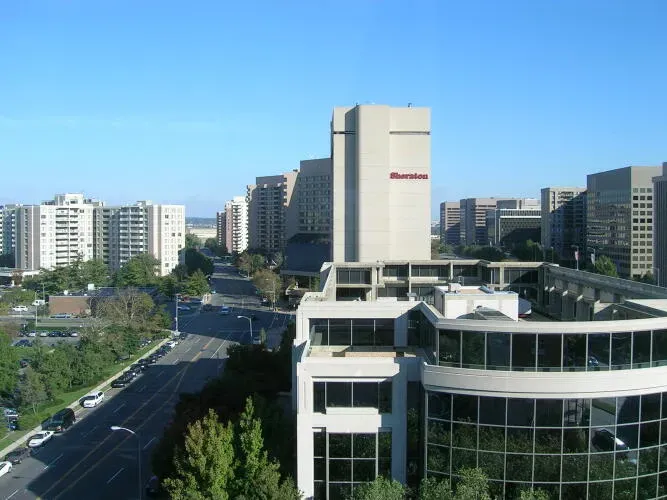 On February 14, 2019, Amazon announced it was not moving forward with plans to build HQ2 in Queens but would instead focus solely on the Arlington location. The company plans to locate at least 25,000 employees at HQ2 by 2030 and will invest more than US$2.5 billion to establish its new headquarters in Crystal City as well as neighboring Pentagon City and Potomac Yard, an area jointly marketed as "National Landing." The announcement also created a new partnership with Virginia Tech to develop a revolutionary Innovation Campus to fill demand for high-tech talent in National Landing and beyond.
At the end of March 2020, some workers of the Staten Island warehouse staged a walkout in protest the poor health situation at their workplace amidst the 2020 COVID-19 pandemic. One of the organizers, Chris Smalls, was first put on quarantine without anybody else being quarantined, and soon afterwards fired from the company.
The SUD (trade unions) brought a court case against Amazon for unsafe working conditions. This resulted in a French district court (Nanterre) ruling on April 15, 2020, ordering the company to limit its deliveries to food and essential medical or hygienic products or pay a €1 million per day fine. Amazon said it would appeal, and on the following day shut its six French warehouses until at least April 21, 2020, for evaluation of the situation.
On June 11, 2020, the European Union announced that it will be pressing charges against Amazon over its treatment of third-party e-commerce sellers.
In July 2020, Amazon along with other tech giants Apple, Google and Facebook were accused of maintaining harmful power and anti-competitive strategies to quash potential competitors in the market. The CEOs of respective firms appeared in a teleconference on July 29, 2020 before the lawmakers of the U.S. House Antitrust Subcommittee.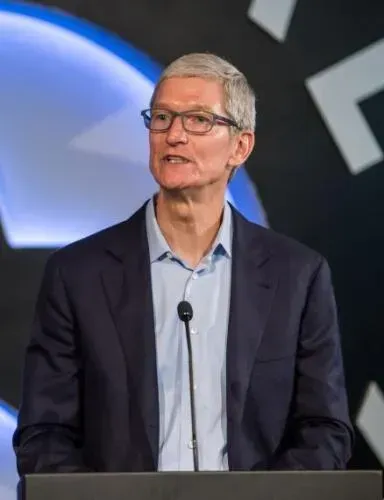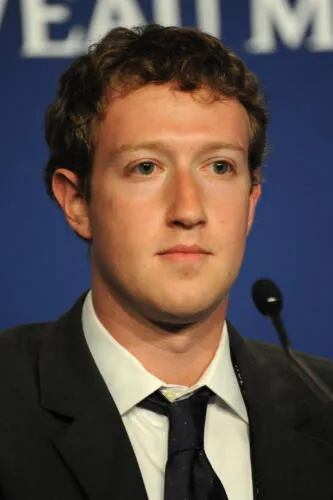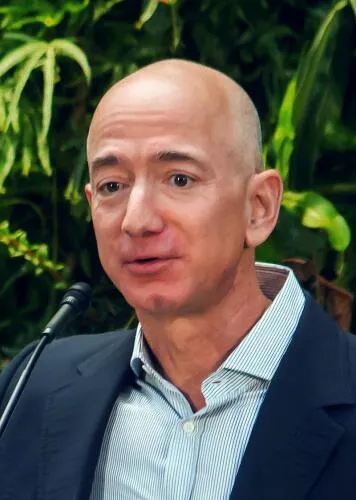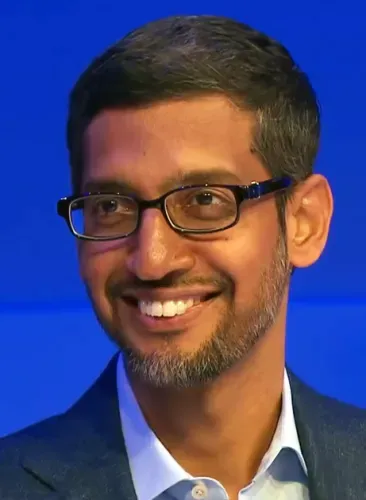 On August 10, 2020, Amazon announced the rebranding Twitch Prime, the live-streaming site, in another attempt to crack the video game market after failing a big-budget game effort. With Twitch Prime, users will be given a free subscription to Twitch, with free games from small studios and discounts for larger titles like Grand Theft Auto and League of Legends.