On 16 November 1996, in Kaspiysk (Dagestan), a bomb destroyed an apartment building housing Russian border guards, killing 68 people.
Three people died on 23 April 1997, when a bomb exploded in the Russian railway station of Armavir (Krasnodar Krai)
Two died on 28 May 1997, when another bomb exploded in the Russian railway station of Pyatigorsk (Stavropol Krai).
On 22 December 1997, forces of Dagestani militants and Chechnya-based Arab warlord Ibn al-Khattab raided the base of the 136th Motor Rifle Brigade of the Russian Army in Buynaksk, Dagestan, inflicting severe losses on the men and equipment of the unit.
In March 1999, General Gennady Shpigun, the Kremlin's envoy to Chechnya, was kidnapped at the airport in Grozny and ultimately found dead in 2000 during the war.
On 7 March 1999, in response to the abduction of General Shpigun, Interior Minister Sergei Stepashin called for an invasion of Chechnya. However, Stepashin's plan was overridden by the prime minister, Yevgeny Primakov.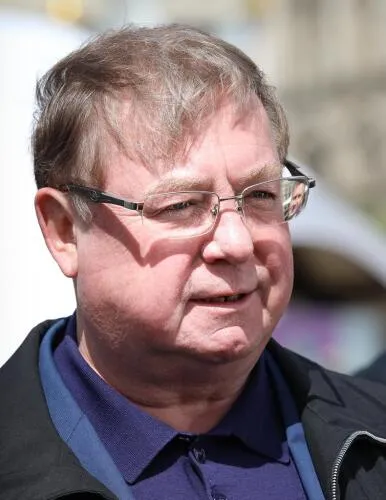 In late May 1999, Russia announced that it was closing the Russian-Chechnya border in an attempt to combat attacks and criminal activity; border guards were ordered to shoot suspects on sight.
On 18 June 1999, seven servicemen were killed when Russian border guard posts were attacked in Dagestan.
On 29 July 1999, the Russian Interior Ministry troops destroyed a Chechen border post and captured an 800 meter section of strategic road.
In August and September 1999, Shamil Basayev (in association with the Saudi-born Ibn al-Khattab, Commander of the Mujahedeen) led two armies of up to 2,000 Chechen, Dagestani, Arab and international mujahideen and Wahhabist militants from Chechnya into the neighboring Republic of Dagestan.
In late August and September 1999, Russia mounted a massive air campaign over Chechnya, with the stated aim of wiping out militants who invaded Dagestan the previous month.
On 22 August 1999, 10 Russian policemen were killed by an anti-tank mine blast in North Ossetia.
On 9 August 1999, six servicemen were kidnapped in the Ossetian capital Vladikavkaz.
On 9 August 1999, Islamist fighters from Chechnya infiltrated Russia's Dagestan region, declaring it an independent state and calling for a jihad until "all unbelievers had been driven out".
On 26 August 1999, Russia acknowledged bombing raids in Chechnya.
By mid-September 1999, the militants were routed from the villages they had captured and pushed back into Chechnya. At least several hundred militants were killed in the fighting; the Federal side reported 279 servicemen killed and approximately 900 wounded.
As of 22 September 1999, Deputy Interior Minister Igor Zubov said that Russian troops had surrounded Chechnya and were prepared to retake the region, but the military planners were advising against a ground invasion because of the likelihood of heavy Russian casualties.
The Chechen conflict entered a new phase on 1 October 1999, when Russia's new Prime Minister Vladimir Putin declared the authority of Chechen President Aslan Maskhadov and his parliament illegitimate.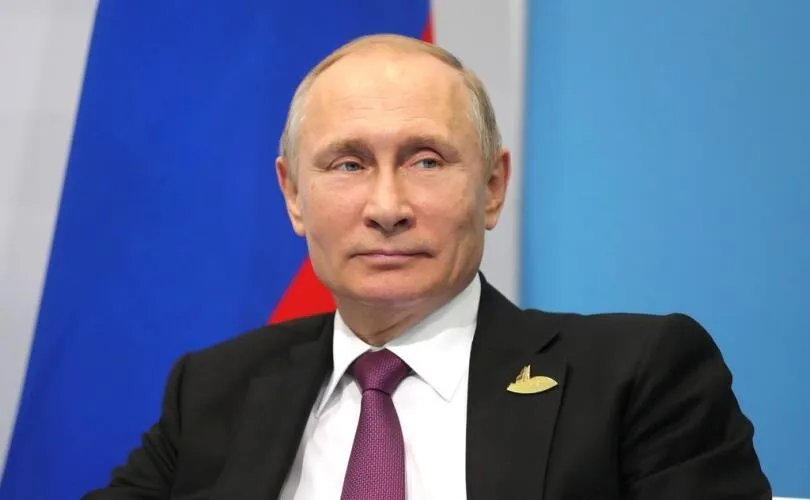 On 1 October, Russian troops entered Chechnya.
On 2 October 1999, Russia's Ministry of Emergency Situations admitted that 78,000 people had fled the air strikes in Chechnya; most of them went to Ingushetia, where they were arrived at a rate of 5,000 to 6,000 a day.
The Russian army moved with ease in the wide open spaces of northern Chechnya and reached the Terek River on 5 October 1999.
On 10 October 1999, Maskhadov outlined a peace plan offering a crackdown on renegade warlords; the offer was rejected by the Russian side. He also appealed to NATO to help end fighting between his forces and Russian troops, without effect.
On 12 October 1999, the Russian forces crossed the Terek and began a two-pronged advance on the capital Grozny to the south. Hoping to avoid the significant casualties that plagued the first Chechen War, the Russians advanced slowly and in force, making extensive use of artillery and air power in an attempt to soften Chechen defenses.
On 15 October 1999, Russian forces took control of a strategic ridge within artillery range of the Chechen capital Grozny after mounting an intense tank and artillery barrage against Chechen fighters.
On 21 October 1999, a Russian Scud short-range ballistic missile strike on the central Grozny marketplace killed more than 140 people, including many women and children, and left hundreds more wounded. A Russian spokesman said the busy market was targeted because it was used by separatists as an arms bazaar.
On 12 November 1999, the Russian flag was raised over Chechnya's second largest city, Gudermes, when the local Chechen commanders, the Yamadayev brothers, defected to the federal side; the Russians also entered the bombed-out former Cossack village of Assinovskaya.
On 17 November 1999, Russian soldiers dislodged separatists in Bamut, the symbolic separatist stronghold in the first war; dozens of Chechen fighters and many civilians were reported killed, and the village was levelled in the FAE bombing.
On 26 November 1999, Deputy Army Chief of Staff Valery Manilov said that phase two of the Chechnya campaign was just about complete, and a final third phase was about to begin.
On 1 December 1999, after weeks of heavy fighting, Russian forces under Major General Vladimir Shamanov took control of Alkhan-Yurt, a village just south of Grozny. The Chechen and foreign fighters inflicted heavy losses on the Russian forces, reportedly killing more than 70 Russian soldiers before retreating, suffering heavy losses of their own.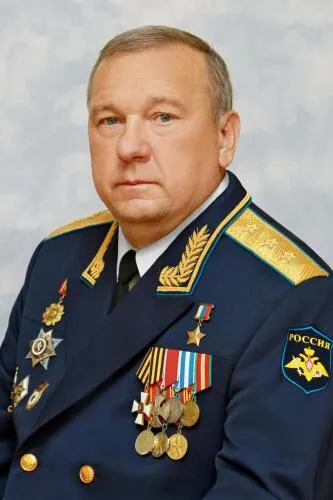 On 4 December 1999, the commander of Russian forces in the North Caucasus, General Viktor Kazantsev, claimed that Grozny was fully blockaded by Russian troops.
The separatists in the town of Urus-Martan also offered fierce resistance, employing guerrilla tactics Russia had been anxious to avoid; by 9 December 1999, Russian forces were still bombarding Urus-Martan, although Chechen commanders said their fighters had already pulled out.
Russian troops started by capturing two bridges that link Shali to the capital, and by 11 December 1999, Russian troops had encircled Shali and were slowly forcing separatists out.
On 26 January 2000, the Russian government announced that 1,173 servicemen had been killed in Chechnya since October, more than double the 544 killed reported just 19 days earlier.
The Russian assault on Grozny began in early December, accompanied by a struggle for neighboring settlements. The battle ended when the Russian army seized the city on 2 February 2000.
On 9 February 2000, a Russian tactical missile hit a crowd of people who had come to the local administration building in Shali, a town previously declared as one of the "safe areas", to collect their pensions.
On 18 February 2000, a Russian army transport helicopter was shot down in the south, killing 15 men aboard, Russian Interior Minister Vladimir Rushailo announced in a rare admission by Moscow of losses in the war.
On 29 February 2000, United Army Group commander Gennady Troshev said that "the counter-terrorism operation in Chechnya is over. It will take a couple of weeks longer to pick up splinter groups now".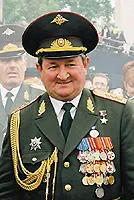 In March a large group of more than 1,000 Chechen fighters, led by field commander Ruslan Gelayev, pursued since their withdrawal from Grozny, entered the village of Komsomolskoye in the Chechen foothills and held off a full-scale Russian attack on the town for over two weeks; they suffered hundreds of casualties, while the Russians admitted to more than 50 killed.
On 2 March 2000, an OMON unit from Podolsk opened fire on a unit from Sergiyev Posad in Grozny; at least 24 Russian servicemen were killed in the incident.
On 29 March 2000, about 23 Russian soldiers were killed in a separatist ambush on an OMON convoy from Perm in Zhani-Vedeno.
On 23 April 2000, a 22-vehicle convoy carrying ammunition and other supplies to an airborne unit was ambushed near Serzhen-Yurt in the Vedeno Gorge by an estimated 80 to 100 "bandits", according to General Troshev.
Russian President Vladimir Putin established direct rule of Chechnya in May 2000. The following month, Putin appointed Akhmad Kadyrov interim head of the pro-Moscow government. This development met with early approval in the rest of Russia, but the continued deaths of Russian troops dampened public enthusiasm.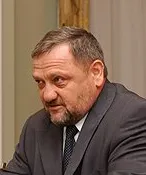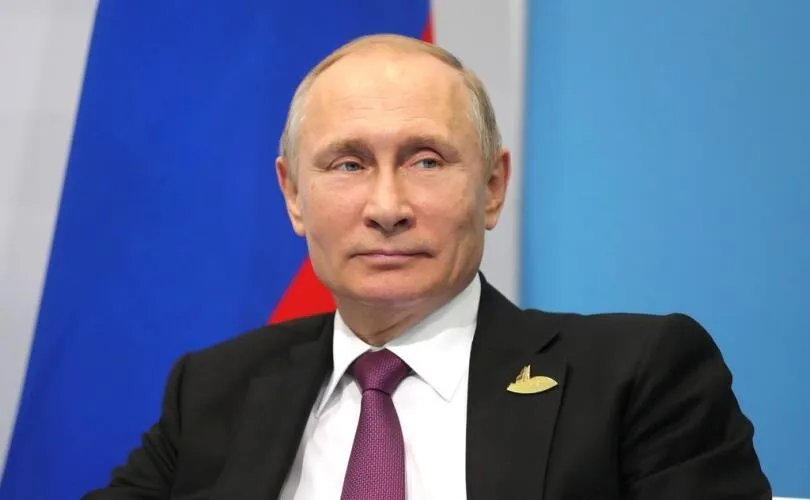 On 8 October 2001, a UNOMIG (United Nations Observer Mission in Georgia) helicopter was shot down in Georgia in Kodori Valley gorge near Abkhazia, amid fighting between Chechens and Abkhazians, killing nine including five UN observers.
On 23 March 2003, a new Chechen constitution was passed in a referendum.
The 2003 Constitution granted the Chechen Republic a significant degree of autonomy, but still tied it firmly to Russia and Moscow's rule, and went into force on 2 April 2003.
Akhmad Kadyrov was assassinated by a bomb blast in 2004.
Both sides of the war carried out multiple assassinations. The most prominent of these included the 13 February 2004 killing of exiled former separatist Chechen President Zelimkhan Yandarbiyev in Qatar.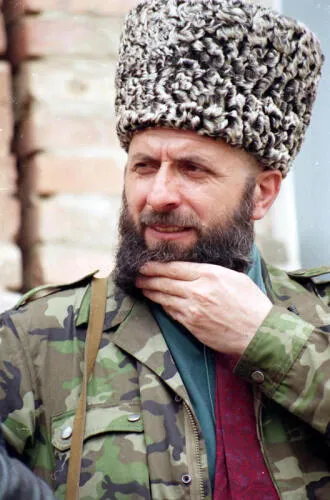 On 2 March 2004, following a number of cross-border raids from Georgia into Chechnya, Ingushetia, and Dagestan, Gelayev (Ruslan Gelayev) was killed in a clash with Russian border guards while trying to get back from Dagestan into Georgia.
On 2 February 2005, Chechen separatist president Aslan Maskhadov issued a call for a ceasefire lasting until at least 22 February (the day preceding the anniversary of Stalin's deportation of the Chechen population). The call was issued through a separatist website and addressed to President Putin, described as a gesture of goodwill.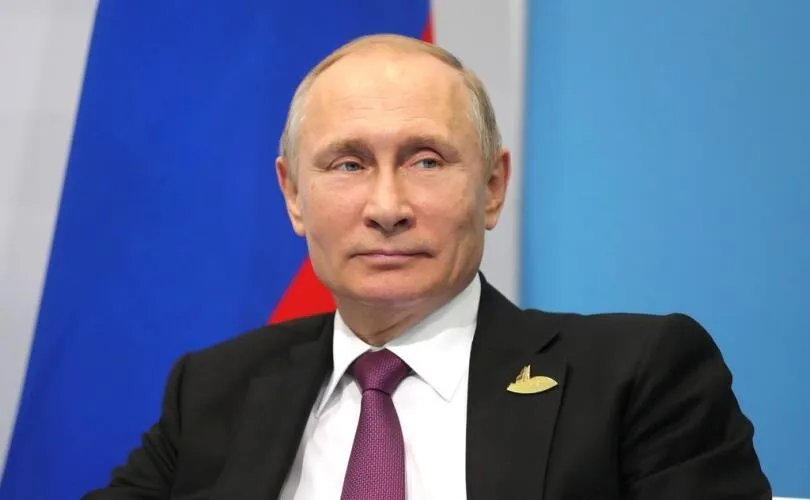 On 8 March 2005, Maskhadov was killed in an operation by Russian security forces in the Chechen community of Tolstoy-Yurt, northeast of Grozny.
Increasingly frequent clashes between federal forces and local militants continued in Dagestan, while sporadic fighting erupted in the other southern Russia regions, such as Ingushetia, and notably in Nalchik on 13 October 2005.
On 2 February 2006, Sadulayev made large-scale changes in his government, ordering all its members to move into Chechen territory. Among other things, he removed First Vice-Premier Akhmed Zakayev from his post (although later Zakayev was appointed a Foreign Minister). Sadulayev was killed in June 2006, after which he was succeeded as the separatist leader by the veteran terrorist commander Doku Umarov.
Sadulayev was killed in June 2006, after which he was succeeded as the separatist leader by the veteran terrorist commander Doku Umarov.
In a 10 July 2006, interview with the BBC, Sergei Ivanov, Russia's then–prime minister and former minister of defense, said that "the war is over," and that "the military campaign lasted only 2 years".
Since December 2005, Ramzan Kadyrov, leader of the pro-Moscow militia known as kadyrovtsy, has been functioning as the Chechnya's de facto ruler. Kadyrov has become Chechnya's most powerful leader and, in February 2007, with support from Putin, Ramzan Kadyrov replaced Alu Alkhanov as president.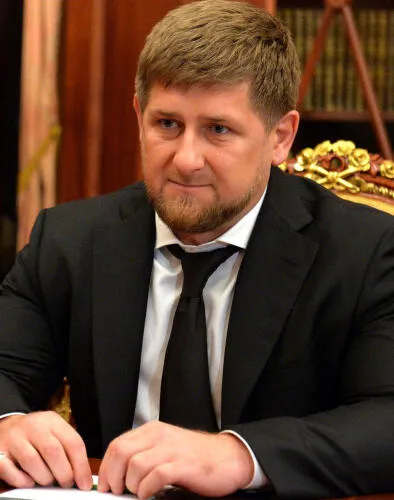 Since December 2005, Ramzan Kadyrov, leader of the pro-Moscow militia known as kadyrovtsy, has been functioning as the Chechnya's de facto ruler. Kadyrov has become Chechnya's most powerful leader and, in February 2007, with support from Putin, Ramzan Kadyrov replaced Alu Alkhanov as president.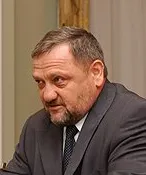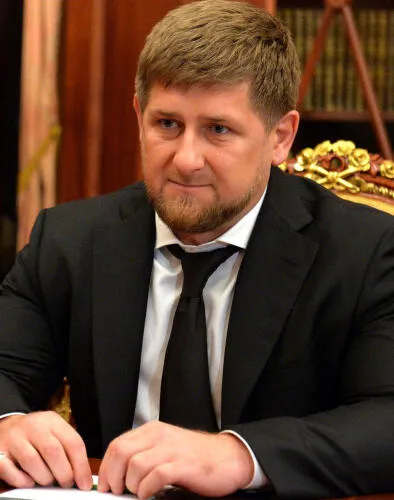 As of November 2007, there were at least seven amnesties for separatist militants, as well as federal servicemen who committed crimes, declared in Chechnya by Moscow since the start of the second war.
By 2009, Russia had severely disabled the Chechen separatist movement and large-scale fighting ceased. Russian army and interior ministry troops no longer occupied the streets. Grozny underwent reconstruction efforts and much of the city and surrounding areas were rebuilt quickly.
On 27 March 2009, President of Russia Dmitry Medvedev met with Alexander Bortnikov, the Director of the Federal Security Service to discuss the official ending of counter-terrorism operations in Chechnya.
On 15 April 2009, the government operation in Chechnya was officially over.
On 16 April 2009, the head of the Federal Security Service, Alexander Bortnikov, announced that Russia had ended its "anti-terror operation" in Chechnya, claiming that stability had been restored to the territory.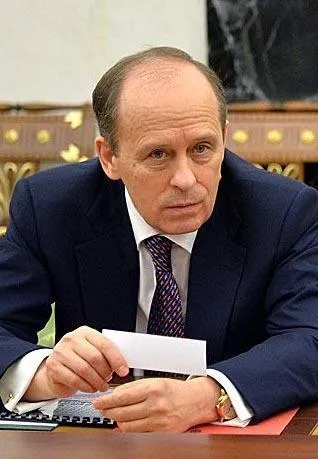 On 16 April 2009, the counter-terrorism operation in Chechnya was officially ended.