In March 1957, John Lennon, then aged sixteen, formed a skiffle group with several friends from Quarry Bank High School in Liverpool. They briefly called themselves the Blackjacks, before changing their name to the Quarrymen after discovering that a respected local group was already using the other name. Fifteen-year-old Paul McCartney joined them as a rhythm guitarist shortly after he and Lennon met that July.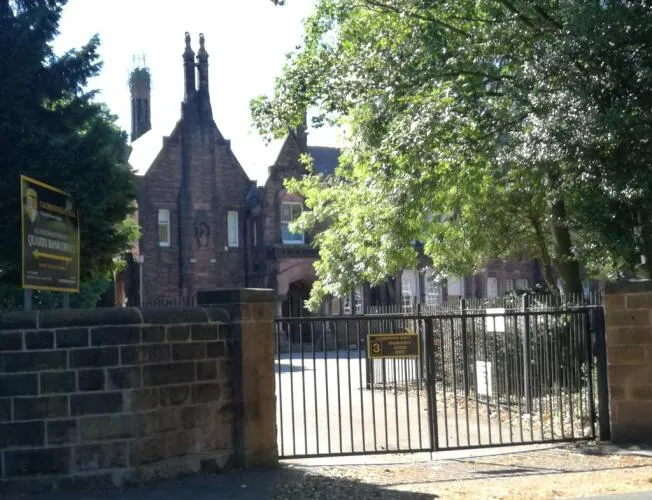 In February 1958, McCartney invited his friend George Harrison to watch the band. The fifteen-year-old auditioned for Lennon, impressing him with his playing, but Lennon initially thought Harrison was too young for the band. After a month of Harrison's persistence, during a second meeting (arranged by McCartney), he performed the lead guitar part of the instrumental song "Raunchy" on the upper deck of a Liverpool bus, and they enlisted him as their lead guitarist.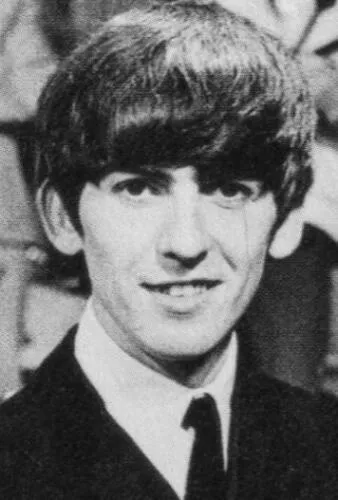 By January 1959, Lennon's Quarry Bank friends had left the group, and he began his studies at the Liverpool College of Art. The three guitarists, billing themselves at least three times as Johnny and the Moondogs,were playing rock and roll whenever they could find a drummer.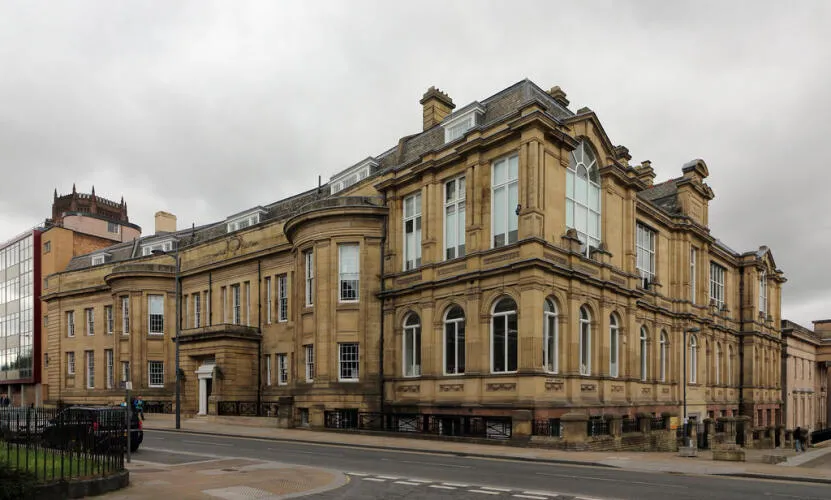 Lennon's art school friend Stuart Sutcliffe, who had just sold one of his paintings and was persuaded to purchase a bass guitar, joined in January 1960, and it was he who suggested changing the band's name to Beatals,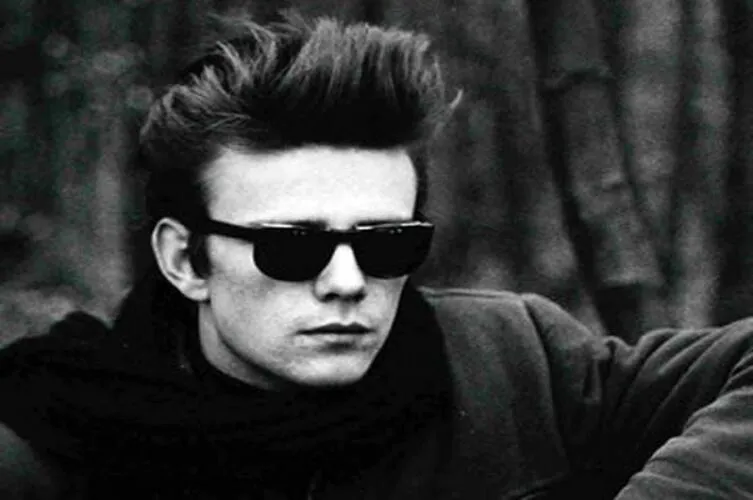 Allan Williams, the Beatles' unofficial manager, arranged a residency for them in Hamburg, but lacking a full-time drummer they auditioned and hired Pete Best in mid-August 1960. The band, now a five-piece, left four days later, contracted to club owner Bruno Koschmider for what would be a 3​1⁄2-month residency.
When Koschmider learned they had been performing at the rival Top Ten Club in breach of their contract, he gave the band one month's termination notice,and reported the underage Harrison, who had obtained permission to stay in Hamburg by lying to the German authorities about his age. The authorities arranged for Harrison's deportation in late November.
Producer George Martin signed the Beatles to EMI's Parlophone label. His first recording session with the Beatles took place at EMI's Abbey Road Studios in London on 6 June 1962. Martin immediately complained to Epstein about Best's poor drumming and suggested they use a session drummer in his place.
Already contemplating Best's dismissal, the Beatles replaced him in mid-August with Ringo Starr, who left Rory Storm and the Hurricanes to join them.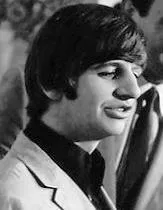 A 4 September session at EMI yielded a recording of "Love Me Do" featuring Starr on drums, but a dissatisfied Martin hired drummer Andy White for the band's third session a week later, which produced recordings of "Love Me Do", "Please Please Me" and "P.S. I Love You".
On 11 February 1963, the Beatles recorded ten songs during a single studio session for their debut LP, Please Please Me.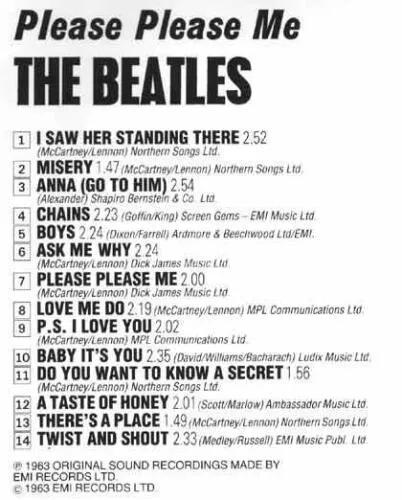 In late October, the Beatles began a five-day tour of Sweden. On their return to the UK on 31 October several hundred screaming fans greeted them in heavy rain at Heathrow Airport. Around 50 to 100 journalists and photographers as well as representatives from the BBC also joined the airport reception, the first of more than 100 such events.
On 7 February 1964, the Beatles left the United Kingdom with an estimated 4,000 fans gathered at Heathrow, waving and screaming as the aircraft took off. Upon landing at New York's John F. Kennedy Airport, an uproarious crowd estimated at 3,000 greeted them.
They gave their first live US television performance two days later on The Ed Sullivan Show, watched by approximately 73 million viewers in over 23 million households, or 34 per cent of the American population.
The band flew to Florida, where they appeared on the weekly Ed Sullivan Show a second time, before another 70 million viewers, before returning to the UK on 22 February.
Capitol Records' lack of interest throughout 1963 did not go unnoticed, and a competitor, United Artists Records, encouraged their film division to offer the Beatles a three-motion-picture deal, primarily for the commercial potential of the soundtracks in the US. Directed by Richard Lester, A Hard Day's Night involved the band for six weeks in March–April 1964 as they played themselves in a musical comedy. The film premiered in London and New York in July and August, respectively, and was an international success, with some critics drawing comparison with the Marx Brothers.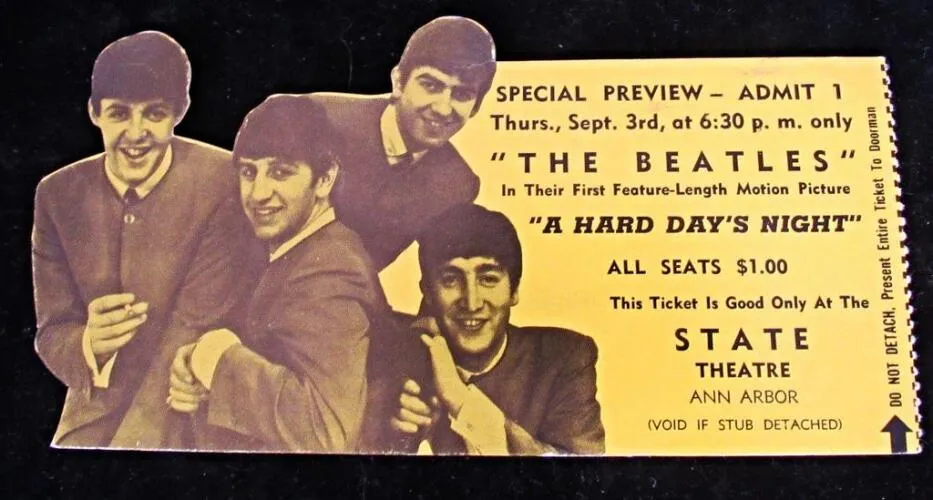 During the 1964 US tour, the group were confronted with the reality of racial segregation in the country at the time, particularly in the South. When informed that the venue for their 11 September concert, the Gator Bowl in Jacksonville, Florida, was segregated, the Beatles said they would refuse to perform unless the audience was integrated. Lennon stated: "We never play to segregated audiences and we aren't going to start now ... I'd sooner lose our appearance money." City officials relented and agreed to allow an integrated show. The group also cancelled their reservations at the whites-only Hotel George Washington in Jacksonville.
The group's third US tour opened with a performance before a world-record crowd of 55,600 at New York's Shea Stadium on 15 August 1965 – "perhaps the most famous of all Beatles' concerts", in Lewisohn's description
The Beatles went to Buckingham Palace to receive their (MBE) medals from the Queen on October 26, 1965, after Queen Elizabeth II appointed all four Beatles Members of the Order of the British Empire (MBE) after Prime Minister Harold Wilson nominated them for the award.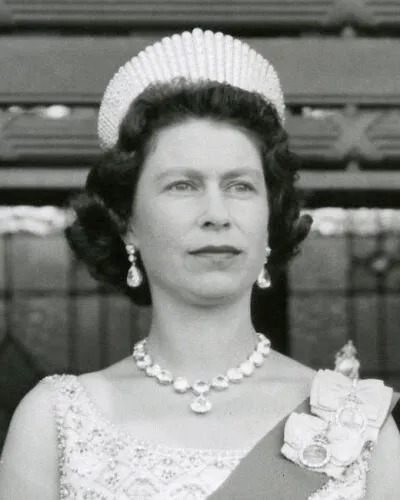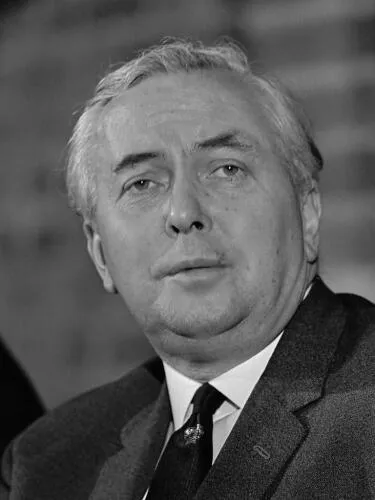 Almost as soon as they returned home, the Beatles faced a fierce backlash from US religious and social conservatives (as well as the Ku Klux Klan) over a comment Lennon had made in a March interview with British reporter Maureen Cleave. "Christianity will go," Lennon had said. "It will vanish and shrink. I needn't argue about that; I'm right and I will be proved right. ... Jesus was alright but his disciples were thick and ordinary. It's them twisting it that ruins it for me."
Lennon's comment went virtually unnoticed in England, but when US teenage fan magazine Datebook printed it five months later – on the eve of the group's August US tour – it sparked a controversy with Christians in the American "Bible Belt". The Vatican issued a protest, and bans on Beatles' records were imposed by Spanish and Dutch stations and South Africa's national broadcasting service.
The band's concert at San Francisco's Candlestick Park on 29 August was their last commercial concert. It marked the end of a four-year period dominated by almost nonstop touring that included over 1,400 concert appearances internationally.
On 25 June 1967, the Beatles performed their forthcoming single, "All You Need Is Love", to an estimated 350 million viewers on Our World, the first live global television link. Released a week later, during the Summer of Love, the song was adopted as a flower power anthem.
The completion and mixing of "I Want You (She's So Heavy)" on 20 August 1969 was the last occasion on which all four Beatles were together in the same studio.
Lennon announced his departure to the rest of the group on 20 September, but agreed to withhold a public announcement to avoid undermining sales of the forthcoming album.
McCartney was unhappy with the producer's approach and particularly dissatisfied with the lavish orchestration on "The Long and Winding Road", which involved a fourteen-voice choir and 36-piece instrumental ensemble. McCartney's demands that the alterations to the song be reverted were ignored, and he publicly announced his departure from the band on 10 April 1970, a week before the release of his first, self-titled solo album.
On 8 May, the Spector-produced Let It Be was released. Its accompanying single, "The Long and Winding Road", was the Beatles' last; it was released in the United States, but not in the UK.
McCartney filed suit for the dissolution of the Beatles' contractual partnership on 31 December 1970.
Legal disputes continued long after their break-up, and the dissolution was not formalised until 29 December 1974, when John Lennon signed the paperwork terminating the partnership while on vacation with his family at Walt Disney World Resort in Florida.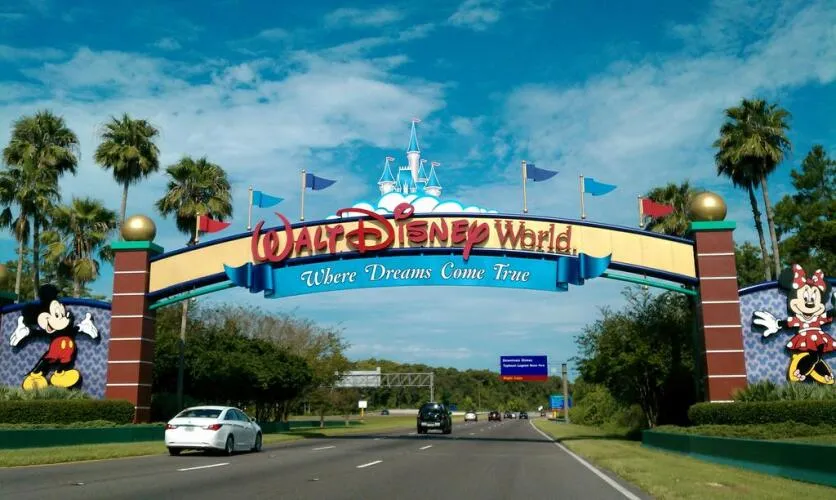 In December 1980, Lennon was shot and killed outside his New York City apartment.
In 1988, the Beatles were inducted into the Rock and Roll Hall of Fame, their first year of eligibility. Harrison and Starr attended the ceremony with Lennon's widow, Yoko Ono, and his two sons, Julian and Sean. McCartney declined to attend, citing unresolved "business differences" that would make him "feel like a complete hypocrite waving and smiling with them at a fake reunion".
The Beatles' 1, a compilation album of the band's British and American number-one hits, was released on 13 November 2000. It became the fastest-selling album of all time, with 3.6 million sold in its first week and 13 million within a month. It topped albums charts in at least 28 countries. As of April 2009, the compilation had sold 31 million copies globally, and is the best-selling album of that decade in the United States.
Harrison died from metastatic lung cancer in November 2001.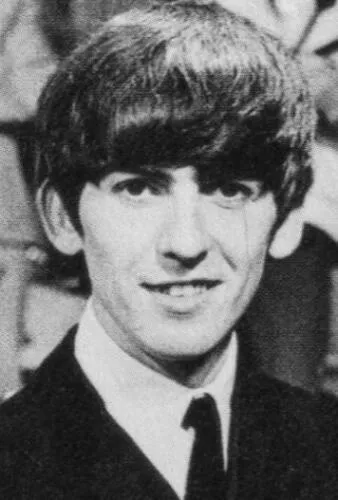 On 26 January 2014, McCartney and Starr performed together at the 56th Annual Grammy Awards, held at the Staples Center in Los Angeles.